Above all else, the arts and culture have given many of us solace in the drawn out days of lockdown, helping us to experience vicariously what we've been missing from pre-pandemic life. Art Photographer Mimi Mollica has just released a beautiful, bright, vibrant book called East London Up Close, full of the multicultural textures, sights and characters of his adopted home.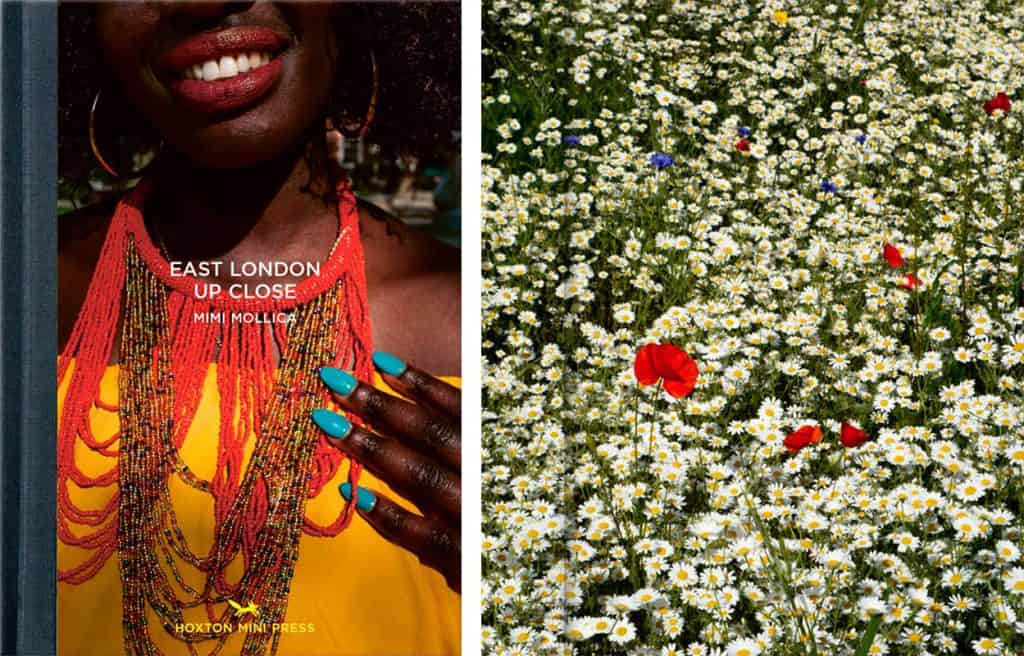 The book ships from the photobook publisher Hoxton Mini Press on March 8th, the day of what we hope is the start of the end of the last lockdown. Whilst this is a coincidence, it is fitting as East London Up Close is a timely reminder of the soulful spirit of London we all hope to rediscover in the summer of 2021 and beyond.
Mollica is a well known in the London photographic art community, not least through his work as the co-founder of Photomeet, dedicated to supporting emergence of new talent and projects, and his previous book Terra Nostra, a thoughtful document of Sicily, his place of birth and childhood. Terra Nostra examined the continued influence of organised crime on daily life and the soul of the Sicillian people.
We caught up with Mimi to ask him about the new book.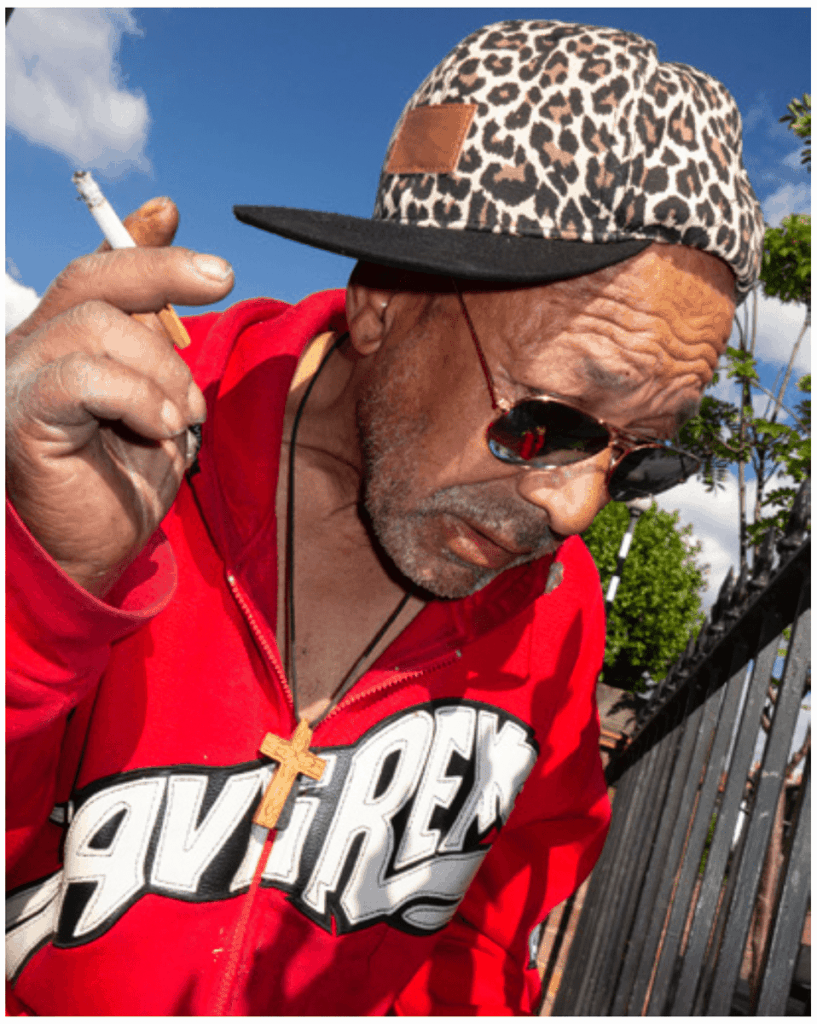 This is a project you have been shooting over a few years isn't it?
Yes, I started taking pictures around London in 2009, but then from 2014 both geographically and stylistically the approach changed, because I didn't feel the stylistic coherence for the images on this project between the two times.
Then, a close friend of mine died and then my Father-in-law died in my arms, these were traumatic things I lived through. As a response I started going out and diving into the people, and taking pictures of passers-by, characters and detail. This is exactly what I needed; proximity and vibrancy to people. For a photographer it's therapeutic to make work, and for me that meant putting myself into the context of the pictures and interacting with people.
Everything that happened made East London Up Close extremely important, it fed my need to dive into the crowd, this was a decisive thing. So from 2014 until up to the start of the pandemic I have been photographing East London. Sometimes I went to make pictures on purpose but other times I just came across interesting things to photograph. I always have my camera on me, and even going shopping I would find something interesting to take pictures of.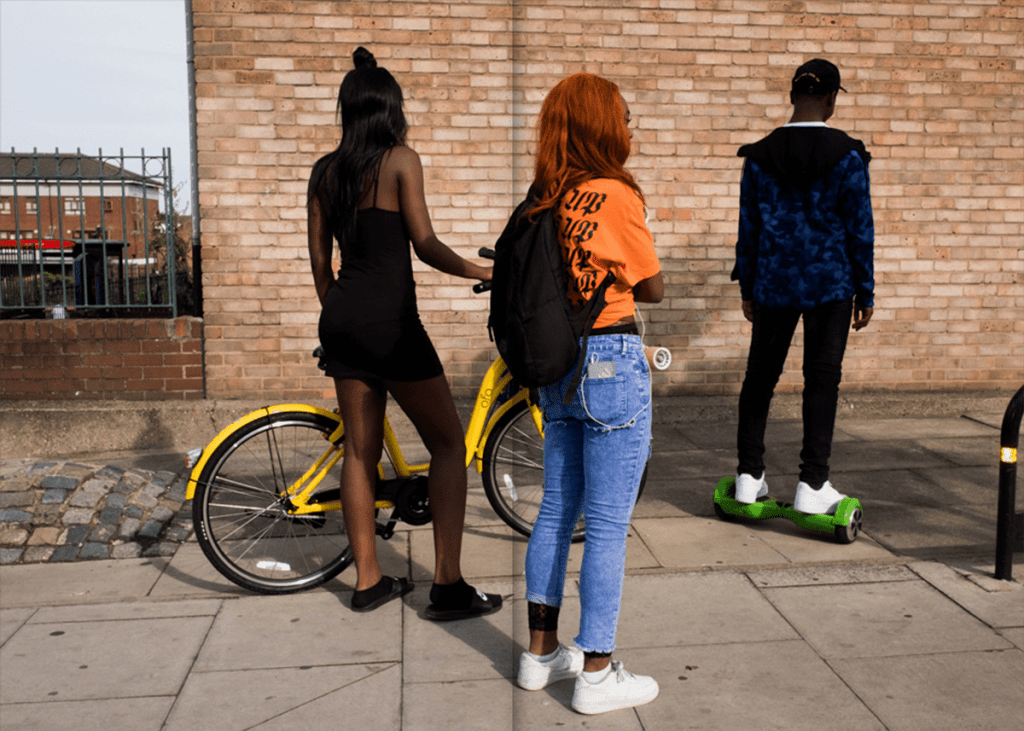 There are parallels and differences in the styles of Terra Nostra and East London Up Close. There is a continuity of the aesthetic patterns and constructions you see in both works, but then we look at East London Up Close and its vibrancy in terms of colour is really striking. Is how you see East End life, articulated in the colour?
Absolutely I wouldn't have done East London Up Close in black and white, the colour and vibrancy is the hero of the book. Terra Nostra the approach was different, it's something you read with a slower pace.
It feels like East London Up Close is very immersive, you're in the heart of it. Whereas Terra Nostra is more reflective and observed from a distance. Is this driven by how you identify with the two places, the place you grew up and the place you live now?
It's a very interesting question. It is something that I have asked myself alot, but to which I don't have an answer and it's strange because maybe I don't really want or need an answer. I have a constant identity crisis, well that is how I explain it but for me it is not really a crisis. It is all part of the constant changing of oneself and photography accompanies throughout this journey.
To be honest, East London Up Close and Terra Nostra projects have overlapped for years and I feel there are moments in my life where I identify and photograph more of my surroundings. East London Up Close is the fruit of the place where I live on a day-to-day basis so it came effortlessly. When you do something from more afar you have to work harder to bring together the narrative you see. East London Up Close from a developing perspective and from the edit perspective was a more seamless process and the editing was like building up a mosaic, so the whole thing has been extremely playful.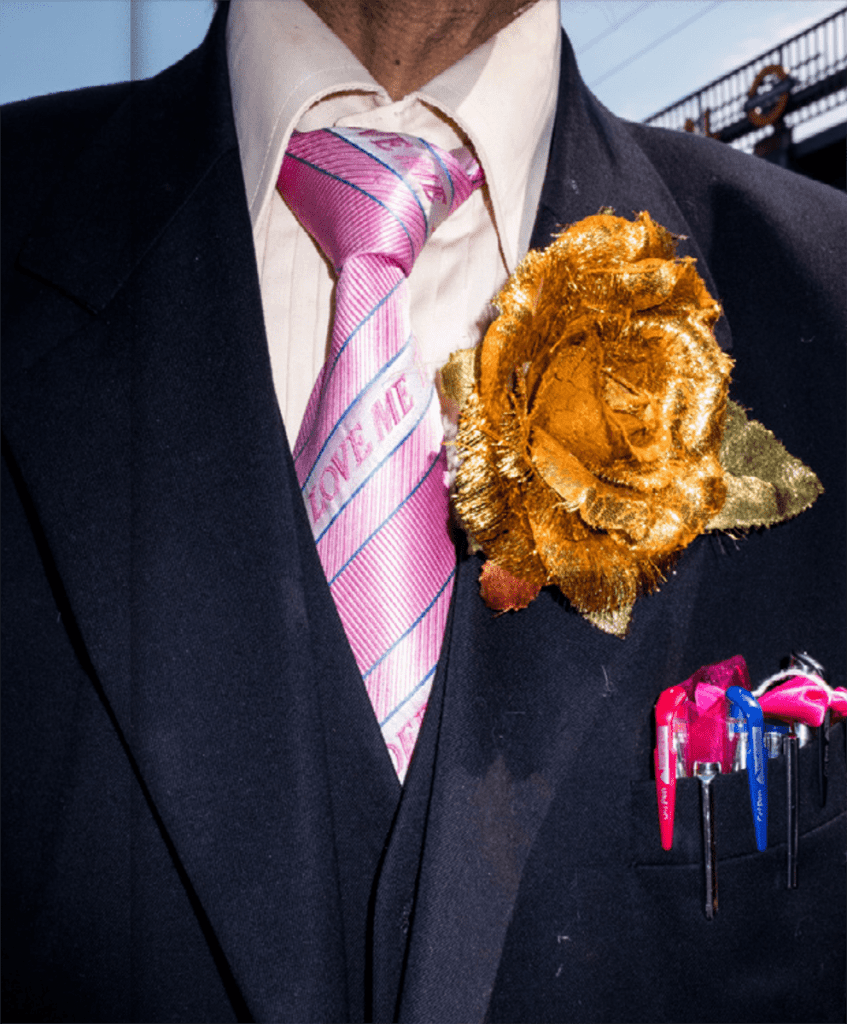 When did you start shooting the work? Did you continue shooting it during the pandemic, or was it already shot?
No, I have not taken pictures on this project during the pandemic. For this project I needed people so it couldn't happen in the pandemic .The narrative of this book is definitely the opposite of the COVID pandemic. But coincidentally the day we will ship the books is also the day when we start lifting the lockdown restrictions (March 8th).
All of us crave that proximity again, for being in a crowd and for experiencing your surroundings more once again. So the book came at the perfect time, and the release date was a fortunate coincidence, we decided this weeks ago.
In terms of a photography career, how important is it to make books, and what does it give you as a photographer?
Let me start with how I think of books in terms of my own photography. The book gives me an outlet for stories I am interested in, but the idea for the story or narrative happens independently to the idea of making a book from it. If you do make a book, and the book is successful then of course this raises your profile as a photographer and the more chances you will have to succeed in your career, fingers crossed. But the book for me is to give life to the narratives that I want to develop.
For example Terra Nostra started with an idea for a story, I didn't think of the book when thinking of the project, only afterwards. A book will always be different to a magazine feature, an online slideshow, a website or an exhibition. It is something you hold in your hands and can feel it, so this format is a means for one to absorb photography. With my books I can go back to them, and the more I go back the more I can interpret them differently.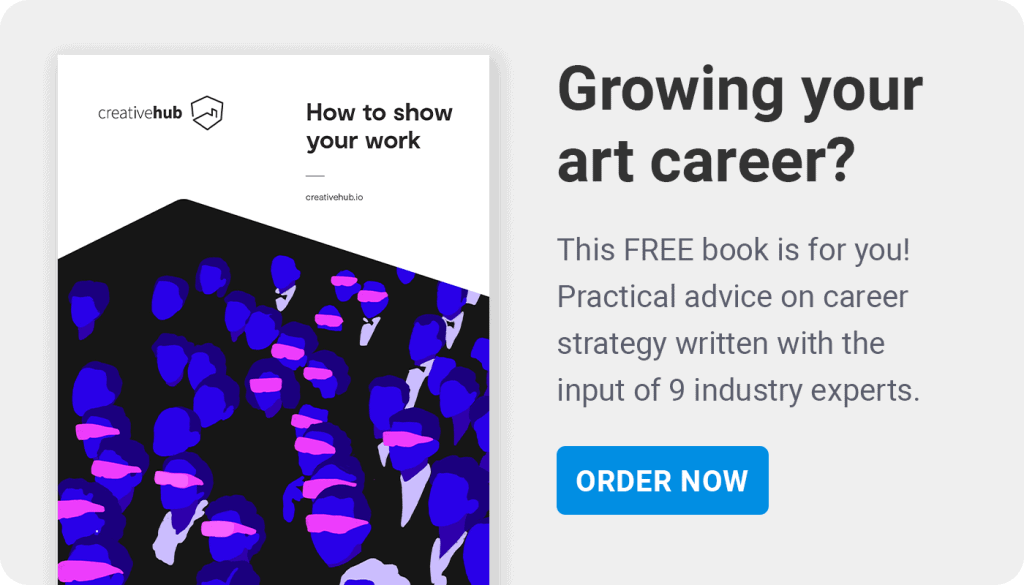 In general terms creating a book, if the project allows it, is a beautiful thing. There are no rules to the way in which you can conceive or make a book, but whatever way you choose they sit on my bookshelf, and all these ideas coexist and my books become an extension of my brain.
So the book format is extremely important for the photographer, and of course that is a banality to say. But for me it gives me the chance to give a deserving place to the project I have in mind and the narrative I am developing. The book will always stay, it is a definite statement about your work.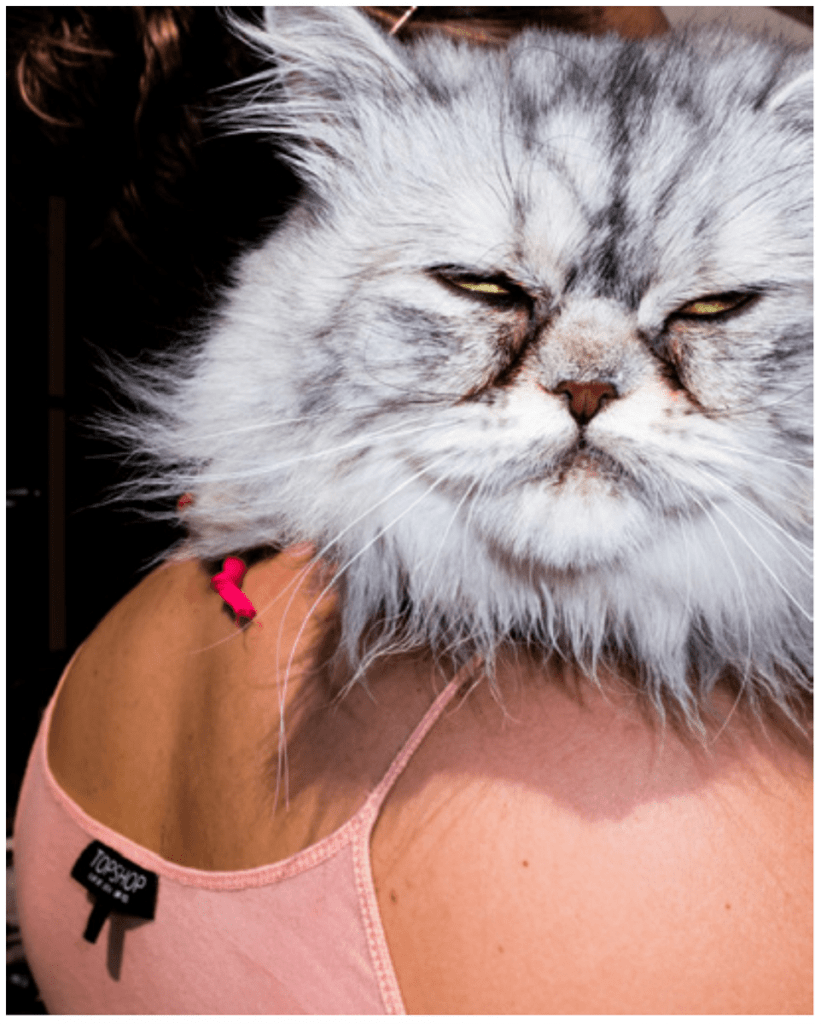 Does it enable you to draw a line under a project, and be able to move on to thinking about things differently?
Absolutely, after making a book this is the time that you have to make some new decisions. Of course I can come back years later and think about how I could have made the same project differently, but if I do then I am not thinking about that previous project, I am thinking about a completely new project. The way you present, edit a project can give an entirely new perspective of the same subject.
The book enables me to use it as a reference when I have to re-edit the project, say for a magazine story, or a talk at a university or a photographic event. So the book is a definite line that you have drawn and then you can move forward from there.
Mimi Mollica's East London Up Close is available to order now through Hoxton Mini Press