Felicity Crawshaw is a UK-based photographer inspired by people, places and the landscape, and a recent winner of the Association of Photographers' Discovery Award. She comes with a solid client list including names like The National Lottery, Santander, Virgin Media and others.
We recently caught up with Felicity to find out more about her approach to commercial photography commissions, her intensive preparations for campaigns often based in the unpredictable outdoors, how personal work can keep you motivated, and also speaks on the pitching process for advertising agencies, how she structures her fees, budget breakdowns, and much more.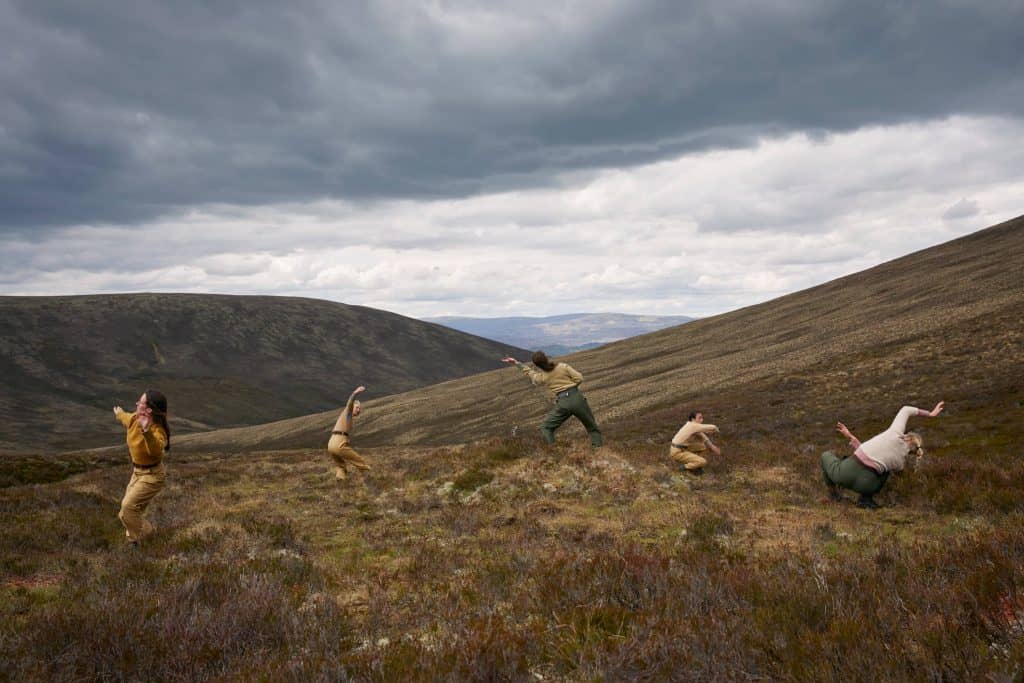 How do you prepare for and manage working on tightly-controlled advertising campaigns in the extremely uncontrolled outdoors environments?
I've always been really outdoorsy in everything that I do; I do a lot of water sports, hiking, wild camping and so actually I have all these skills relevant to working commercially outdoors through my own hobbies and interests.
I've also always been somebody who overprepares. Preparation is key. I invest heavily in researching everything – every aspect, every eventuality – and I'm not comfortable approaching any work, whether it's personal or commercial, until I've done that.
That involves large amounts of time researching locations and then, most importantly, getting out to those locations. With commercial work I'll often get a producer onboard and we'll scout locations together.
So I've always approached everything like this, investing a huge amount of time in the preparation.
However, what I've also learned over the last few years is how to let go as well. There's only so much you can prepare, and letting go – learning to roll with whatever is thrown at you – is an important part of the process. You can make sure you've got enough hands onboard, you can make sure you've got enough lighting equipment onboard to do what you want to do, but sometimes something can happen that's completely out of your control and you just have to go with it.
You have to approach it with a philosophical kind of mindset and think, actually I might get something that is even better than I expected. This might work out better. Think positively.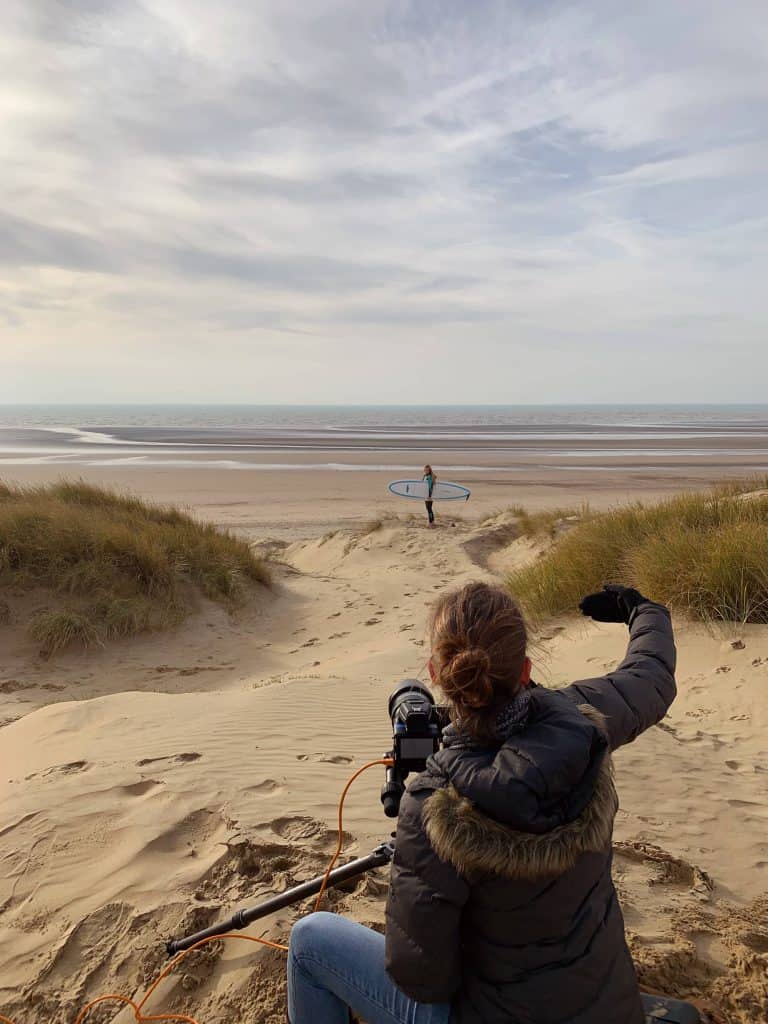 What does a typical commission process look like for you from start to end?
Once a commission is awarded it's straight into preparation. I work very closely with a producer and since a lot of my work is location-based, a lot of the initial work is finding those locations. We'll recce places where it's about finding the perfect time of day, finding the perfect light. The problem which often arises is the practical nature of those locations, because you can't just pick wherever you want.
I'm thinking about a job I did a couple years ago where we only had four days to shoot six locations and we'd lined up six perfect locations, but it just wasn't possible. They needed a day each. So we had to compromise and work with the practicalities of time, and the budgets of course.
It doesn't always work out ideally but that's part of the process, and that's what I find interesting – the problem solving. It's often about finding ways to work within budgets and time constraints and trying to find locations that work for everybody because you also can't use locations, particularly with commercial work, which don't have good access.
Next comes putting a team together, which is really important, and then there's also a whole process of casting to find models. It's finding somebody to work on styling hair and makeup, and having good assistants too.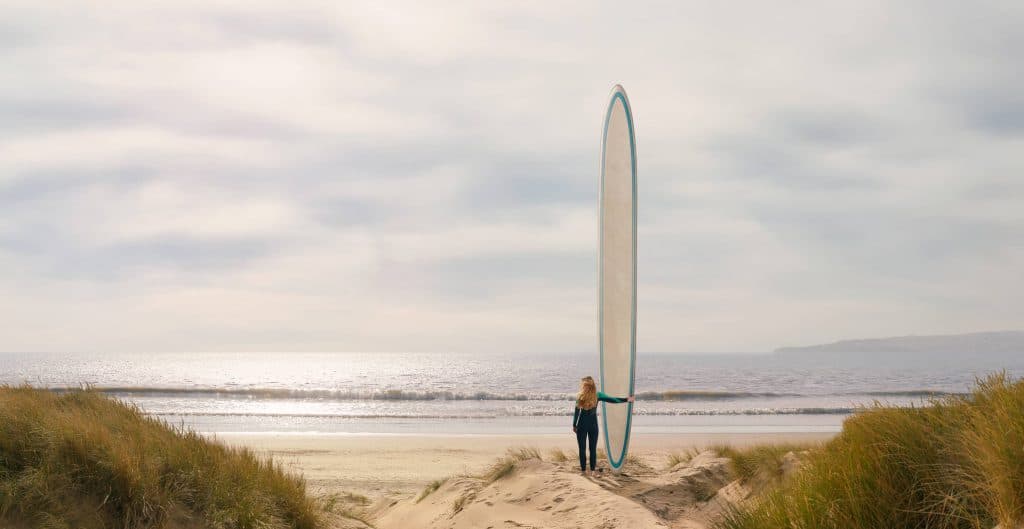 What about post-production, how does that work on a big advertising campaign?
I'll have an idea of how I want it to look while I'm photographing it, so I will usually produce rough composites myself first, outlining how I imagine it fitting together and in a way that is as clear as possible to anybody coming into it. The retouchers won't have been on set, they won't have been involved in the job until that point so the more illustrative I can be and the more I can give them at that stage, the better.
I'll pass that on and then they'll work to replicate that, and at that point there'll be agency comments and feedback, the client will want to be involved and it often progresses from that point, sometimes moving into another direction.
How does pitching to an advertising agency work?
I'm usually approached by an advertising agency and asked to pitch for a project, and those invitations usually come via word of mouth or I might have worked with somebody on the team before, for example. It's about being visible to agencies.
Then it's an intense process of creating a treatment. I'm not represented by an agent so I often do it myself, and I'll get a producer involved right from the beginning to work on the estimates. I'll be given a brief on what the client needs from the job, and it's about unpicking why I'm right for that role, finding aspects of my portfolio that sit well in the style that they want to achieve, pulling out image references, illustrating in imagery and words why I'm the right choice for this job and what I can bring to it.
I'll outline how I'll approach the commission, showing them that it'll be safe in my hands and that I can deliver. I'll also include practical information: how I might approach location scouting, casting, budget estimates. And at the end of the day, I need to show that I'm interested as well. It's obvious to me, but they don't know that.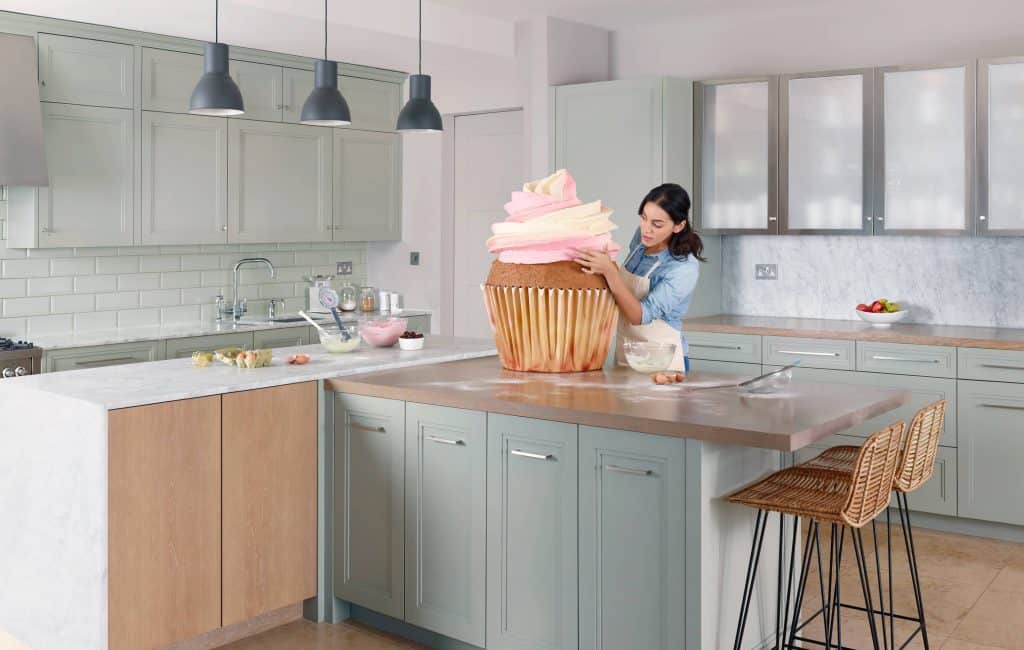 Tell us about one of your best commissions.
From an advertising point of view, the commission I enjoyed working on the most was a job for The National Lottery. It was completely location-based, and a large number of locations. It was a really interesting brief because it involved people, it involved props; we had to photograph a really large cupcake and that had to be made, because of course you're limited by how much you can enlarge a cupcake in post-production. There was also a huge bunch of flowers which had to be built. I loved working on something that had so many different locations and so much problem-solving involved.
The 'Into The Mountain' commision was another one I thoroughly enjoyed. It was four days of hiking through the spectacularly beautiful Cairngorms in Scotland, working with some hugely inspiring, creative women.
It was a whole different set of problem-solving; we were working with difficult weather conditions and also working with somebody else's artistic vision and practice, a lot of consideration went into how to represent that. I had full waterproofs for myself and my cameras and I spent a lot of time in puddles with little frogs jumping over me, observing as a fly on the wall before I was able to do a slightly more controlled shoot, but even then it was very important that I didn't interfere with what they'd been working on for years.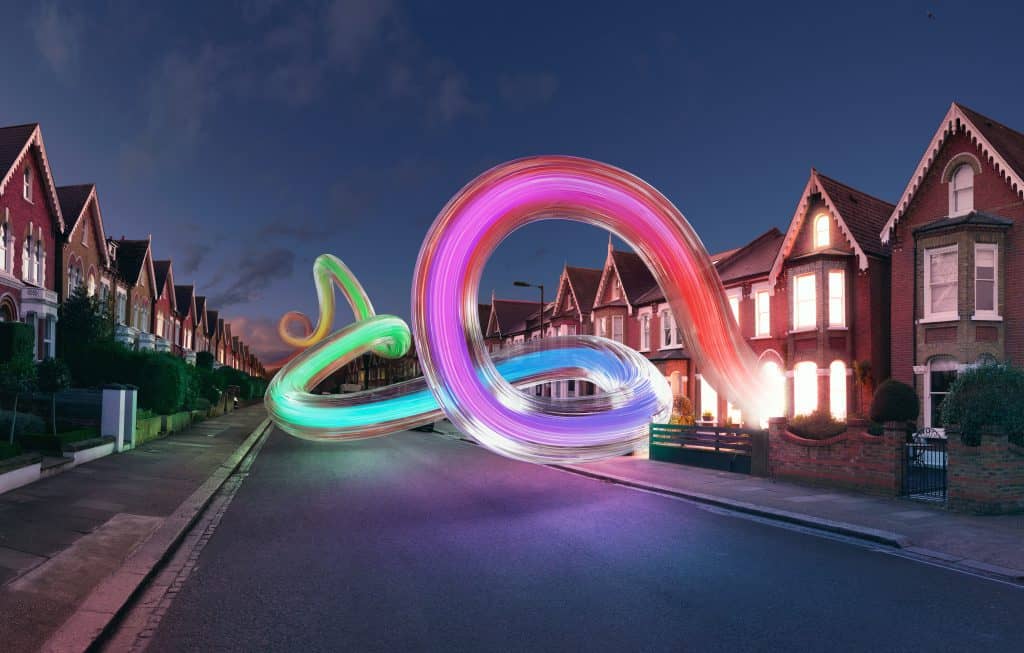 How do you approach fees and budgeting?
It varies hugely. I do have templates that I work with but I very rarely stick to them since every job is completely different. Sometimes you get an idea of a budget, sometimes you don't.
If you have an idea of a budget, it's then fitting everything in around it and some of those budget breakdowns are really complicated. There's a lot of aspects to consider: pre-production fees, post-production fees, and shoot fees – fees for digital capture, for making sure that if you're using your own equipment that you can maintain that – and then there are the expenses, and those need to be broken down as well.
I also work for a lot of very different clients and I quote very differently for each of them. I work a lot with arts-based clients and that's a whole different structure. Often, they'll just come to you and say "this is what we have", and you have to see whether you can do it or not.
When it comes to licensing and usage fees, this is also extremely varied. It's complicated to get your head around and I usually ask for help, especially when it's for re-licensing work. I ask friends and contacts, people who I know can advise on that.
When it comes to deciding which brands or clients to work with, what's the most important deciding factor for you?
The most important thing is that they share the same vision and values. If what they are wanting to do aligns with what I've been working on in my own personal projects, then that's amazing. Particularly if they see something in my portfolio that they like stylistically and that's what they want to work with me on. If it's something that I'm going to enjoy and it will complement my portfolio in the long run, that's the most important thing.
Are you working on any personal projects at the moment?
I'm working on a project at the moment looking at the women behind the wine industry in the UK. It's an engaging project because I'm looking at wine-making in the UK and how that's progressing, and I'm also looking to the women who are getting behind that, because traditionally it's been a largely male-dominated business.
The more I get involved in it, the more it offers so many other avenues to explore, like sustainability and environmental issues. It's been a joy to work on so far, but I've got a lot more to do.
What value do you find in working on personal projects?
This last year and a half has been really beneficial for me in the sense of giving me time to start a lot of personal projects that have been bubbling away in sketchbooks for a long time.
Personal work has always complimented my professional portfolio and it's always helped to attract people to my portfolio, but I've only recently started to get involved in larger-scale personal projects.
At the moment I'm working on the project I mentioned above and that has been taking all my time, but I love it. It's a subject I'm really interested in personally, which I'm passionate about, so that combined with a passion for photography and wanting to create some beautiful work, it's been a dream to work on.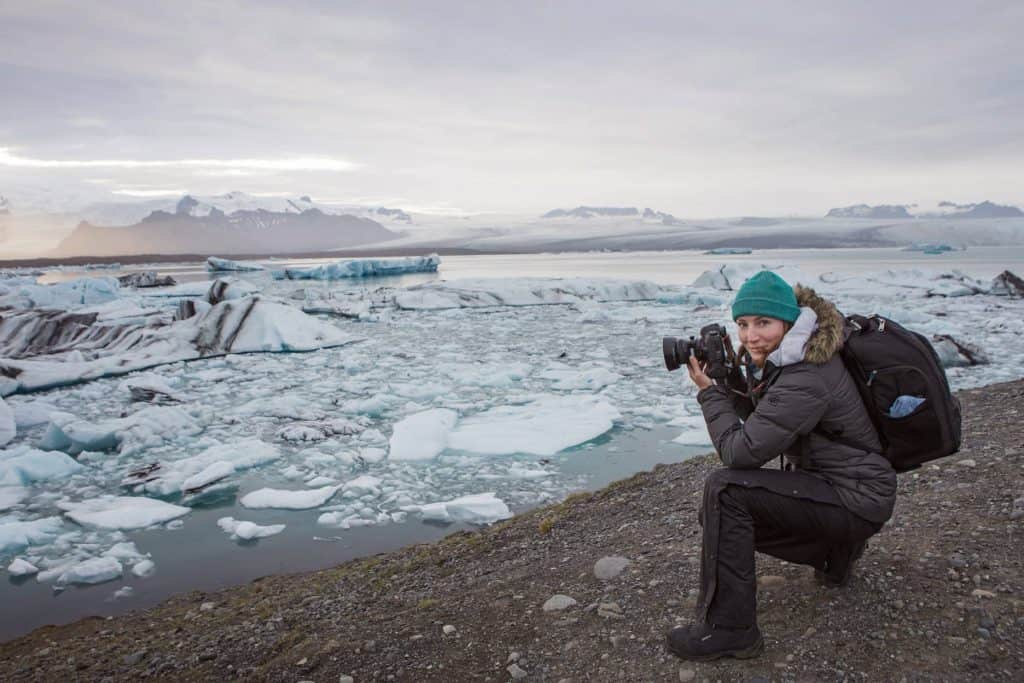 I heard somebody describe photography as an exercise. I found the beginning of this year – January, February – was pretty tricky because I couldn't get started, and I didn't want to work on anything else. Because I wasn't photographing anything, I was struggling to motivate myself. Just being able to start photographing was largely motivating. I find that when I'm busy and I'm really enjoying the work, I'm able to take on more and more.
Personal work is so important and I haven't really appreciated that until very recently, but it's essential for understanding yourself, what makes you tick and what you're about, as well as for developing your portfolio. You want to appeal to businesses and organisations who have the same values and ideas – that's really important.
It keeps you going and keeps the creative juices flowing, it gives you something to talk about. You've got to really enjoy what you're doing to do it properly and you can find that through personal work. You can find something you love.
–
Find Felicity's portfolio on creatives.new – our recently-launched platform where brands who want to tell their stories can find and commission creative artists.
Through our smart search function, creatives.new matches artists with clients based on their content and style. Best of all, it's completely free and there are no hidden costs. You can read more about creatives.new and how we help artists here.
IMAGE CREDITS:

'Into The Mountain'. Project created by lead artist & choreographer Simone Kenyon. Produced & commissioned by. Scottish Sculpture Workshop. Performers: Claricia Parinussa, Caroline Reagh, Keren Smail, Petra Söör. Knitwear design: Jeni Allison.
'The National Lottery'. Agency: adam&eveDDB. Art Director: Tim Brookes. Producer: Ben Hills. Stylist: Alice Timms. Hair & Makeup: Victoria Poland. Food stylist: Jack Sargeson. Assistants: Joseph Horton, Anna-Sophia John, Tristan Fennel.
'Euromillions'. Agency: adam&eveDDB. Art Director: Tim Brookes. Producer: Ben Hills
'Virgin Media'. Agency: adam&eveDDB. Art Director: Tim Brookes. Producer: Ben Hills. Assistants: Tim Wheeler, Tom Farmer