Having seen a lot of work on the subject of the pandemic, in particular highlighting the emptiness and a lack of life in the streets, it was really welcome to have a project drop from Dougie Wallace, one of the most prolific and successful British photographers of the last decade.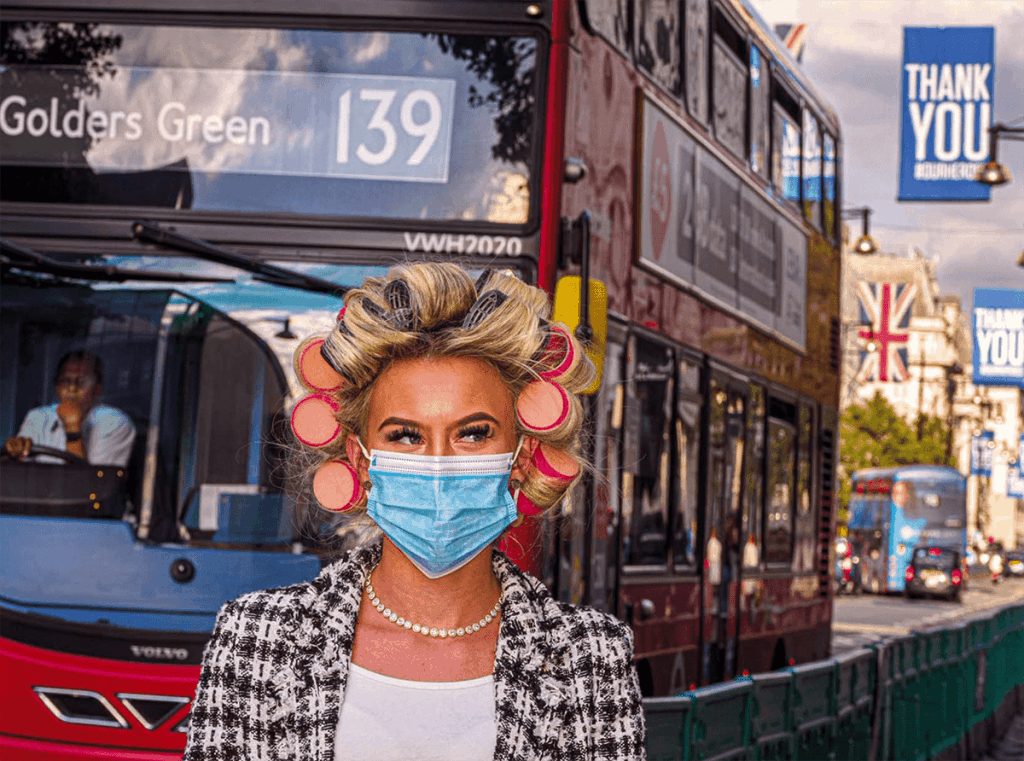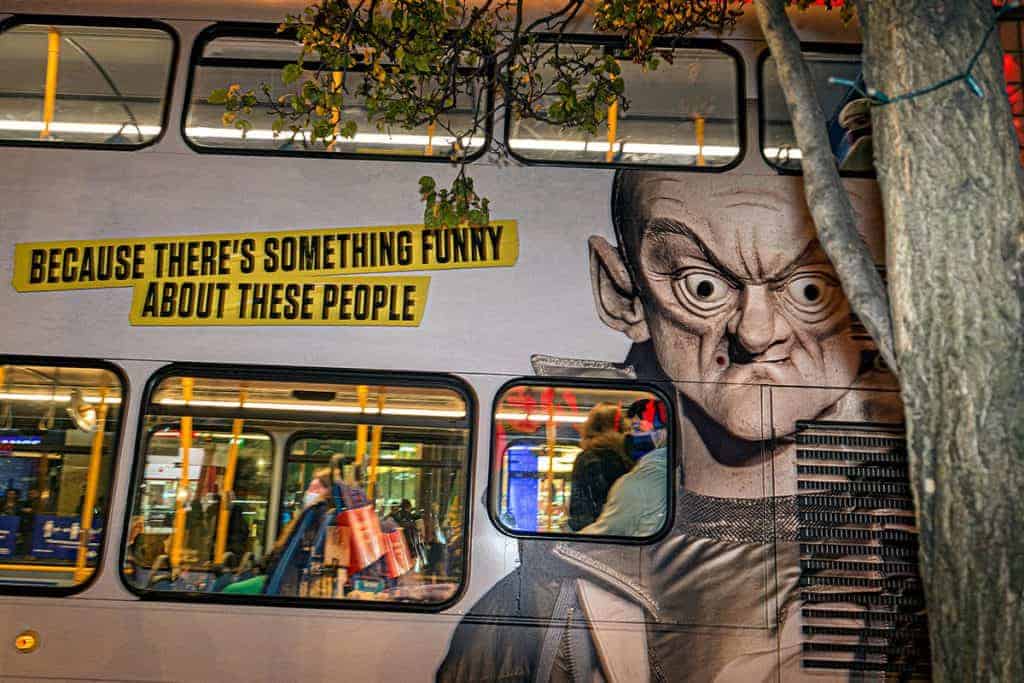 The thing about developing your own style and visual language as a photographer or creative of any kind is that you should only have to see it, to know who it is made by. Wallace's work always falls into that category for us, he brings his own unique style, humour and in-your-face take on life to everything he does. He likes to be in the thick of it, at the heart of the action rather than floating around the periphery and that's what makes it so compelling. He gets in there for us, so we don't have to.
"If something's happening there, I'm going. You look for the most expedient approach, the easiest way in there, I want to take the picture without them even seeing me. I have a million decoys, I could be standing behind them flashing at something else. Sometimes you go in hard for the tackle, sometimes you just have to poach the goal." – Dougie Wallace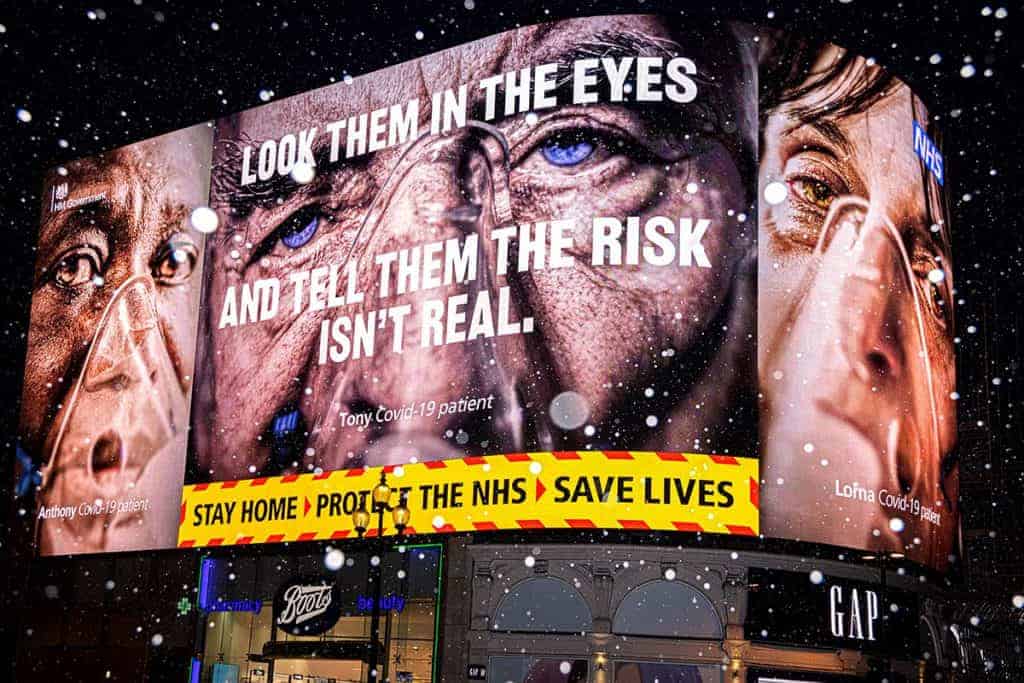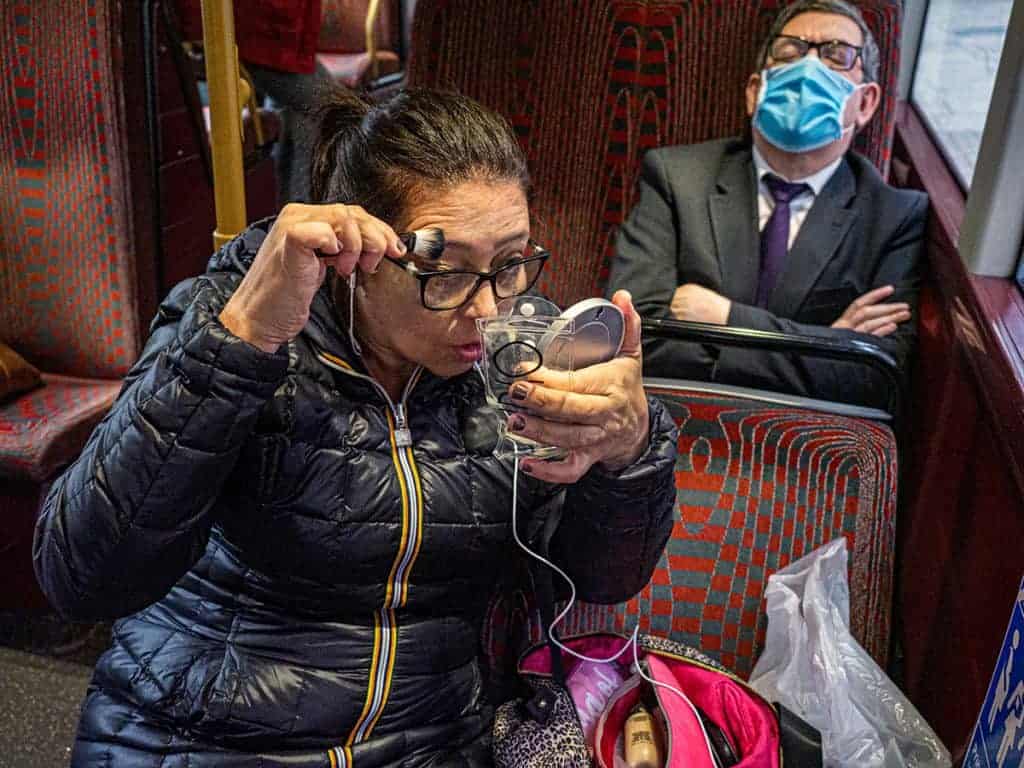 That's why it was interesting to see what Wallace made of the pandemic, would he still find life, humour and interaction in a crisis unprecedented in its ability to shut life down and distance people.
The project was centred around journeys on London buses, which of course had to keep operating during the pandemic to move essential workers around the capital. Wallace photographed the series through these bus windows using flash, which allows the images to show life in and around the bus routes, with people carrying on with varying and unique forms of PPE. The images also focus on the interplay with changing messages in the billboards and bus advertising and how they brought into focus the rapid change in the way of life.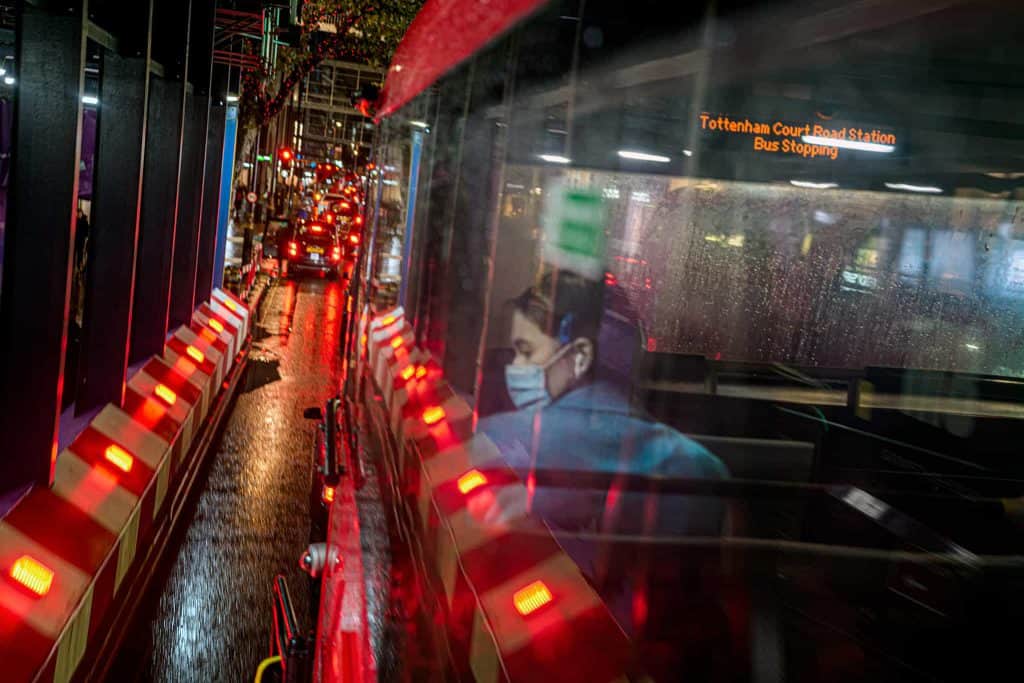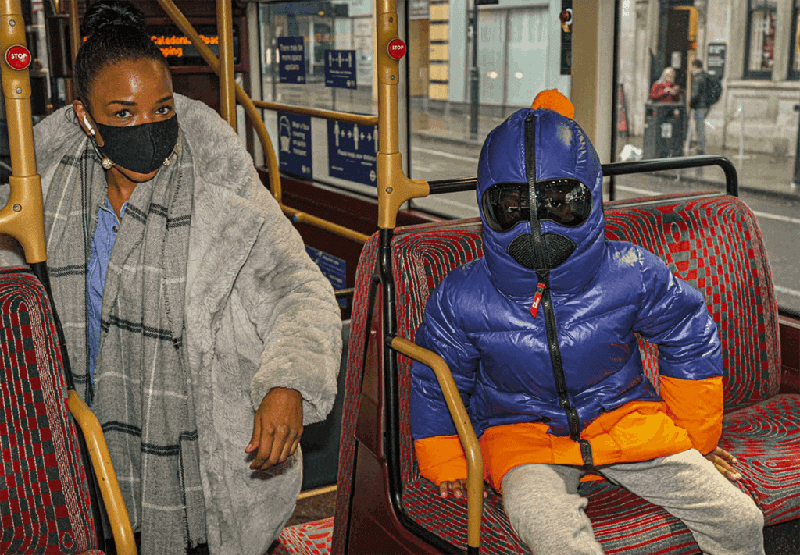 Ads for foreign holidays (Going somewhere? We suggest Malaysia) and ads for deodorant (Don't Sweat It) suddenly took on an eerie and absurd juxtaposition to the faces of the passengers nervously riding together in their PPE. Shop windows with the messaging "No Time To Die", referring to a product tie-in with the upcoming James Bond film, suddenly take on a genuine menace, whilst simultaneously highlighting the inconsequential banality of consumer culture.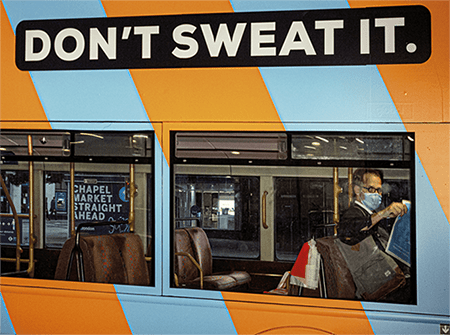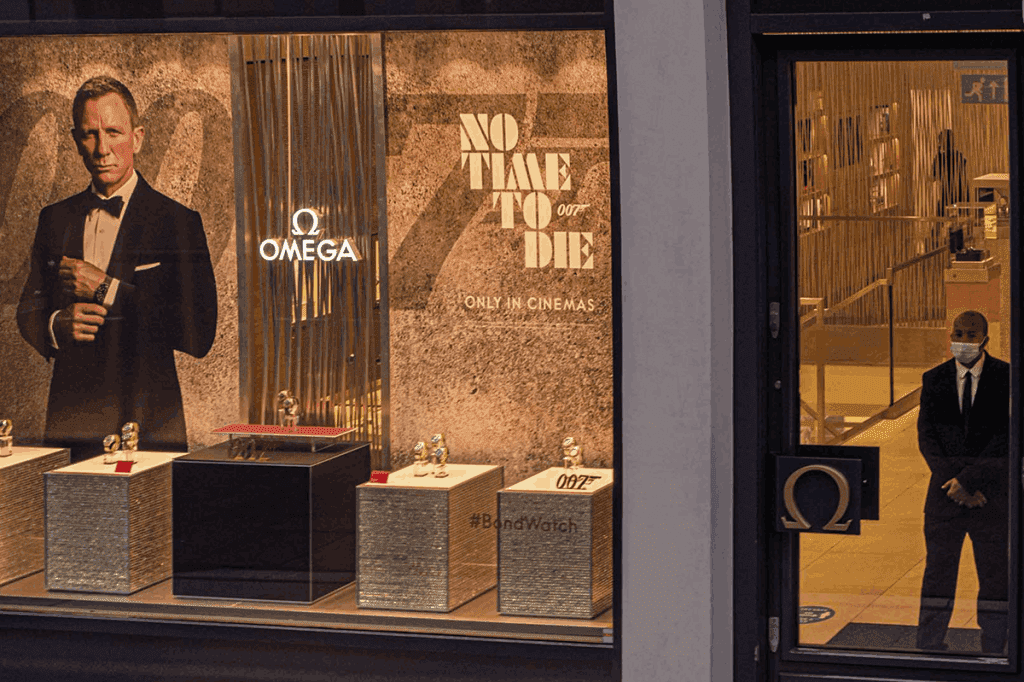 As ever with Wallace's work there is humour, warmth and laughter. This is what sets apart his work from many others, it doesn't try too hard to search for gravitas, but it does find it amongst the humour and absurdity of daily life, and as ever Wallace puts us right in the middle of it. This is a lockdown project with a difference, it documents the fears and hopes of a city during what Wallace describes as "the biggest event of our lifetime". The gravitas comes from how remarkable this document will be in years to come, as it portrays the spirit Londoners like to see in themselves, in the hardest of times.
Dougie Wallace's Limited Edition book: Bus Response is out and available to buy now, published by Dewi Lewis publishing.