We'd like to congratulate some of the largest and wealthiest tech companies announcing recently that they aim to be carbon neutral by 2030. It's fantastic to see that they've followed our lead and can commit to such a rapid change! Here at theprintspace and creativehub, we have been totally carbon neutral since July 2019.
Since the pre-industrial era (1850-1900) we have seen a global average surface temperature increase by 2℃.[1] A temperature rise of 2℃ can seem small and insignificant when we think about the problem of global warming as it is quite an abstract concept but that global average masks large variations in warming across the world. These changes cause a multitude of problems including changes in precipitation patterns, droughts and heatwaves, intensity, frequency and duration of hurricanes, sea levels rising, and arctic ice melting, to name just a few.
This trend, unfortunately, looks set to continue, with the Intergovernmental Panel on Climate Change (IPCC), which includes more than 1,300 scientists from the United States and other countries, forecasting a temperature rise of 2.5 to 10 degrees Fahrenheit over the next century!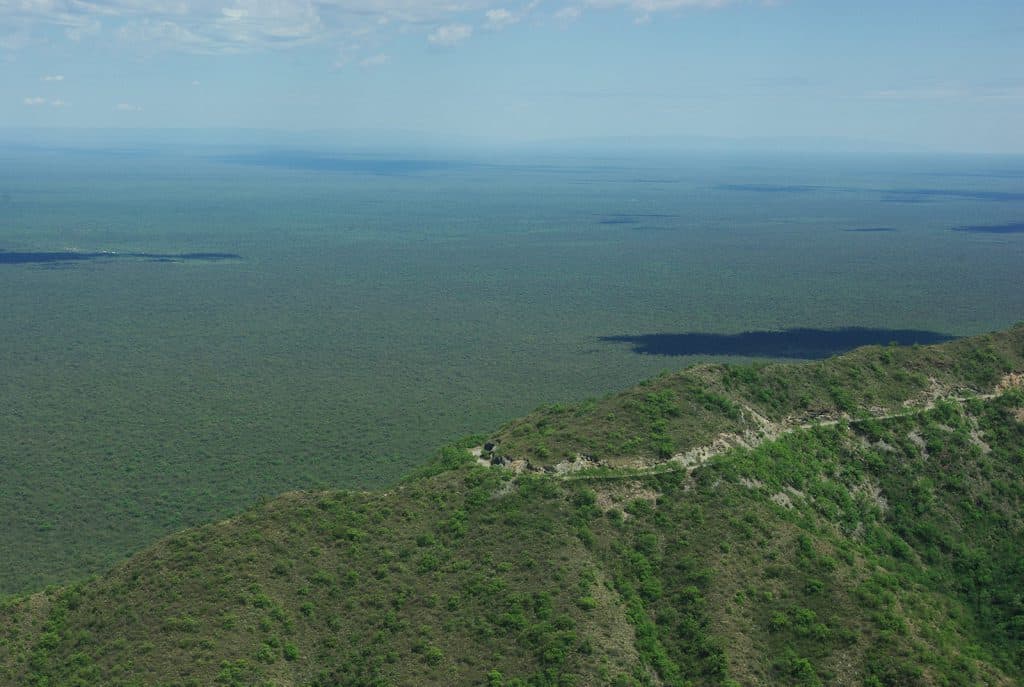 theprintspace and creativehub are carbon neutral
We are doing what we can to help combat this trend and theprintspace is the UK's only Fine Art & Photo printing service that is completely carbon neutral. This means we offset all carbon emissions that our business is responsible for via The Gold Standard. This includes delivery of our products to customers by couriers, upload and download of image files to our servers by our clients using creativehub, all the administration energy used in our company, and travel to work for the company's staff. Over the past year since we became carbon neutral, we've been continually investing in carbon offset projects to maintain our environmental promise and will continue to do so. You can see details of our carbon neutral work here.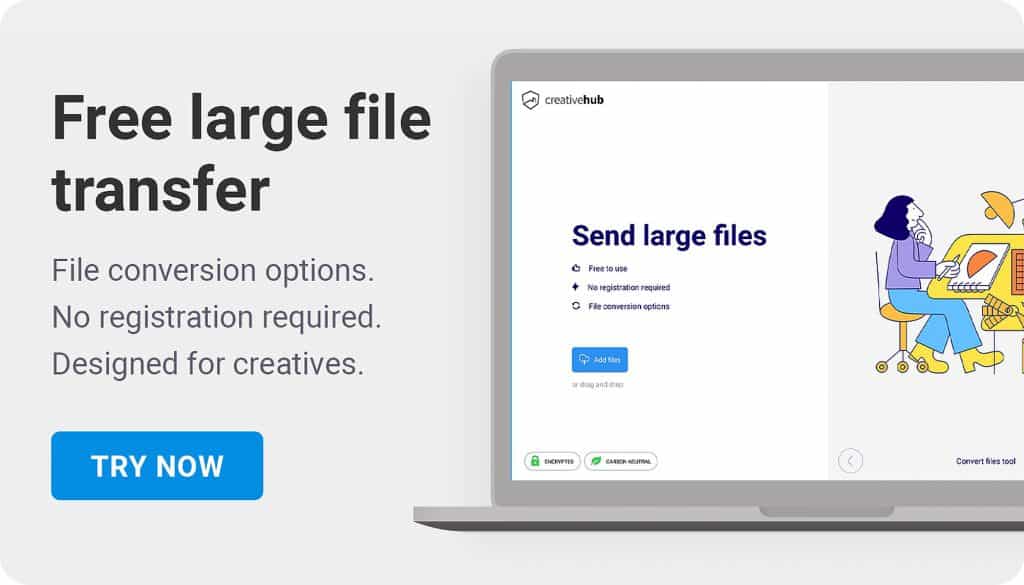 We recognise that carbon offsetting to achieve carbon neutrality is not as good as being carbon free and we recognise that there are other environmental impacts to any kind of economic activity. We feel like supporting carbon neutrality through offsets as a starting point is a good first step but it's not the entire solution. However, consumer power matters! If everybody made environmental impact a key consideration of their spending decisions it would drive a lot more investment into renewable energy and environmentally positive projects and innovations and would drive governments to act.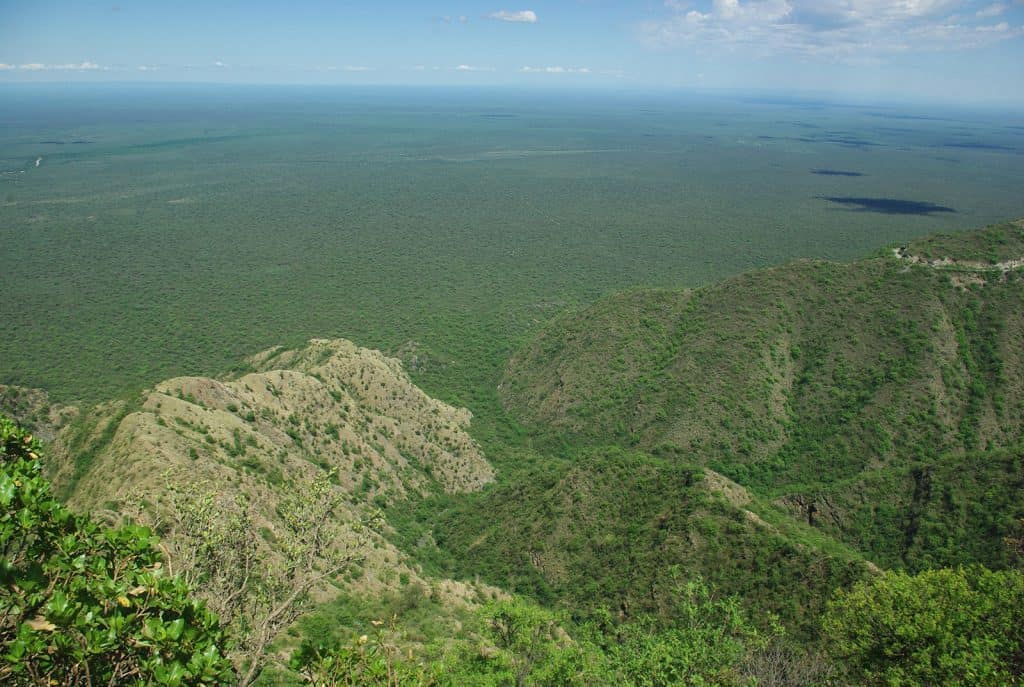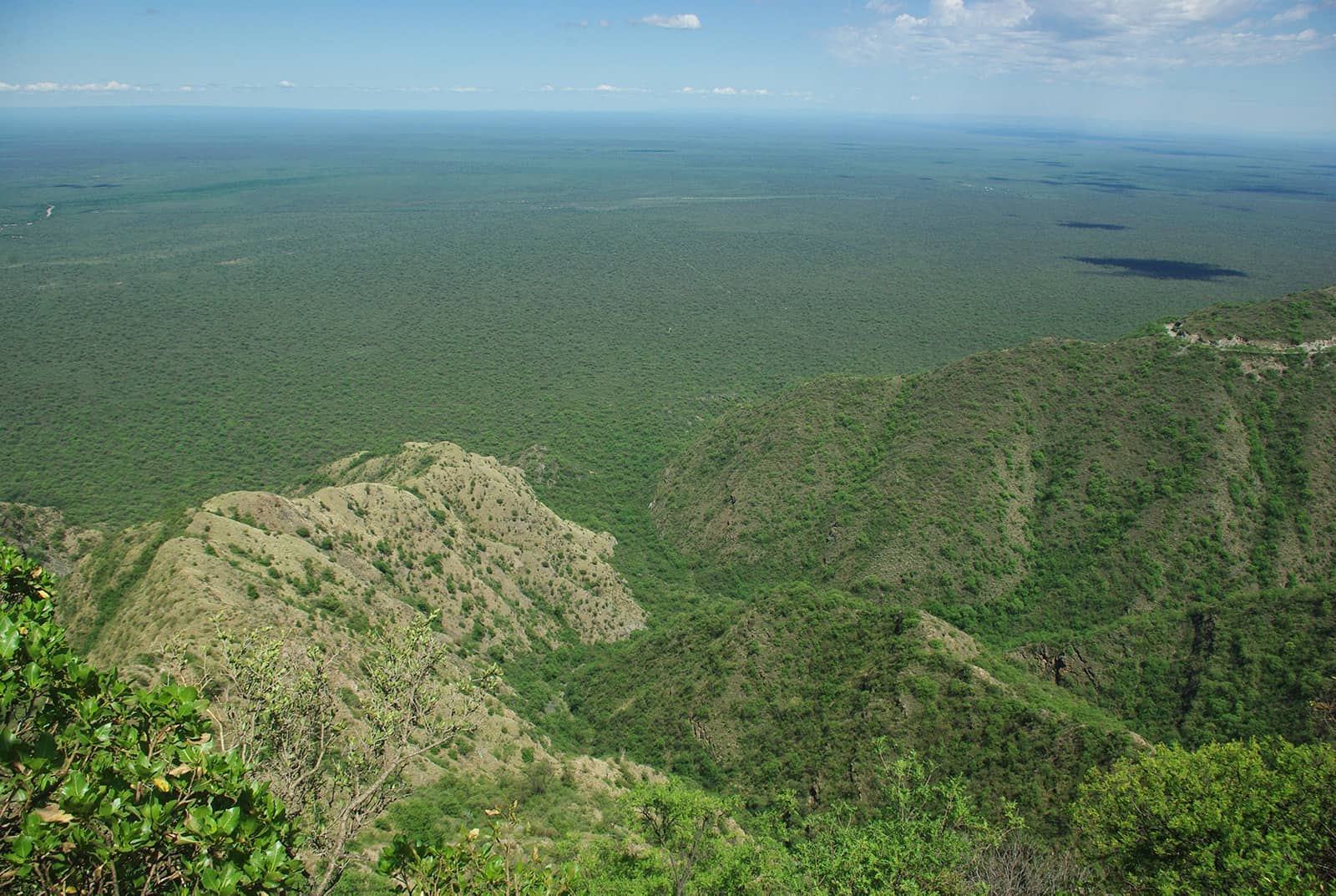 creativehub users support The World Land Trust
As well as our carbon offsetting, for every user who refers a friend to creativehub (as well as getting 10% of what they order in their first year as a print credit), we fund the protection of 25m² of wild green space via the World Land Trust! Our latest purchase has been 10 acres in the Traslasierra National Park in the Córdoba Province of Argentina which is under threat from forest overexploitation, intentional fires, logging, and poaching. The loss of biodiversity because of these pressures is likely to lead to a reduction in forest quality and resources and a further reduction in quality and sustainability of people's lives in this region.
The Chaqueña ecoregion is the second largest forest area in South America, with 60% of this ecoregion occurring in Argentina. Within Córdoba Province, less than 5% of native forests remain. The money spent here will help to combat the immediate threats mentioned above and to help increase biodiversity in the area.
"The money that is given to the World Land Trust, in my estimation, has more effect on the wild world than almost anything I can think of" – Sir David Attenborough
So far we've saved a total of 119,850m2 of natural habitat! The World Land Trust since its inception in 1989, along with its overseas project partners has been instrumental in the purchase and protection of more than 881,000 acres of tropical forest and other threatened habitats. That's over 14 million tennis courts worth!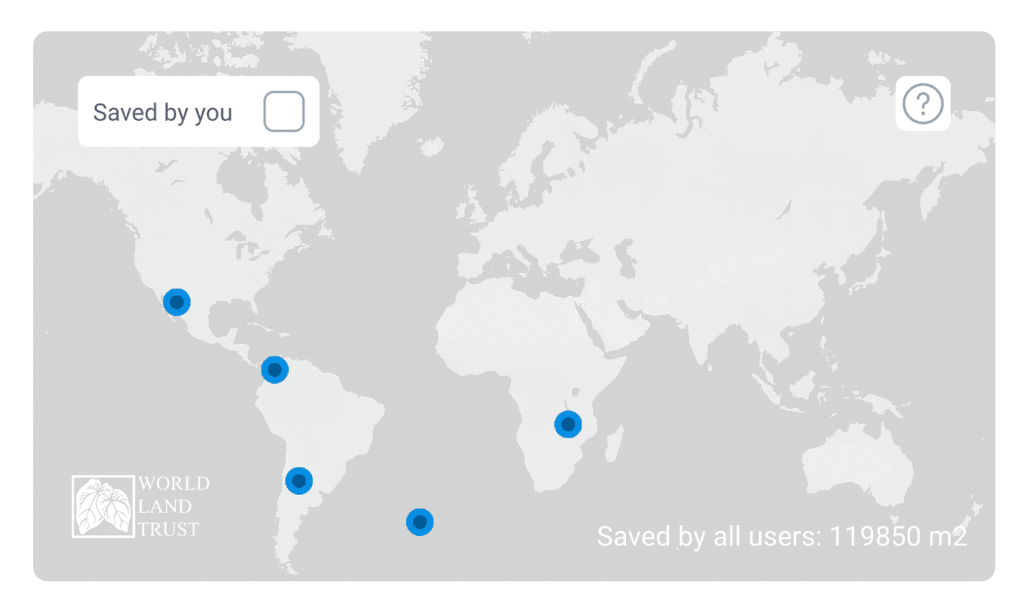 Obviously, it's almost impossible to operate today without using online services. (The IT sector alone currently contributes around 8% of the global carbon emissions!) This doesn't mean, however, that this has to result in more carbon emissions if you choose responsibly. We feel extremely strongly about providing a service that is best for our customers and our planet.
Why not start referring people? They get 50% off their first order, you get 10% of what they order in their first year as a print credit, and there is 1 more person using a carbon neutral service!