"That blew up, I got around 300K views, tons of people asking where they can buy my art"
George Townley / Illustrator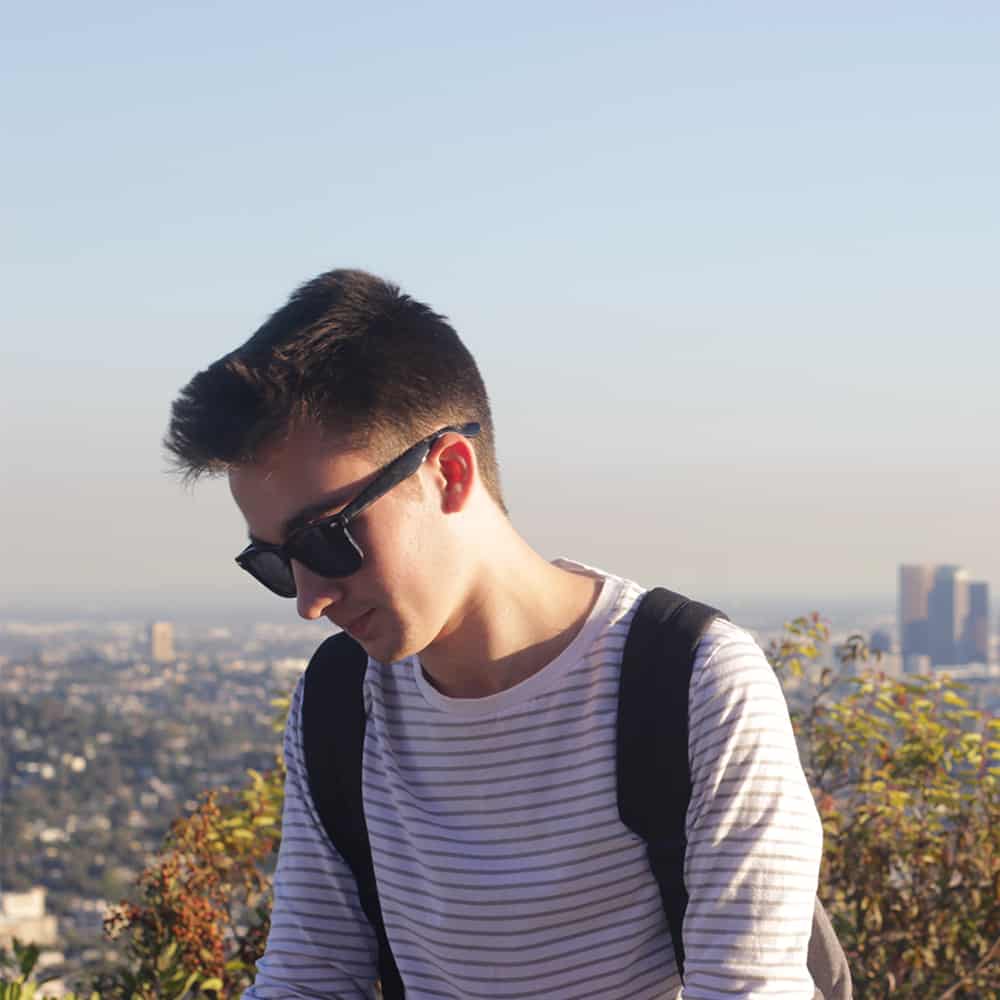 How did your illustration career start?
I started out with graphic design and then way back in college, 2013/14, we had a talk with some professional illustrators, they had a look at my work and said, "umm, you should move into illustration" and explained the core differences between them. I went on to do illustration at UCLAN in Preston, and in my second year I studied abroad, In California, which is where my obsession with Americana and that whole culture really developed.
Graduated in 2017 and went freelance full time for a year and hated it (laughs). Then, In October 2018 I moved down to London from Blackpool, moved down with no connections, no friends live here, no family. It was quite risky. I got offered a job doing graphic design for NCS, the record label, and I was there a week later. It's cool because I get to do things which I wouldn't do with illustration, which is interesting, I like that because I'm not burnt out on my personal illustration work.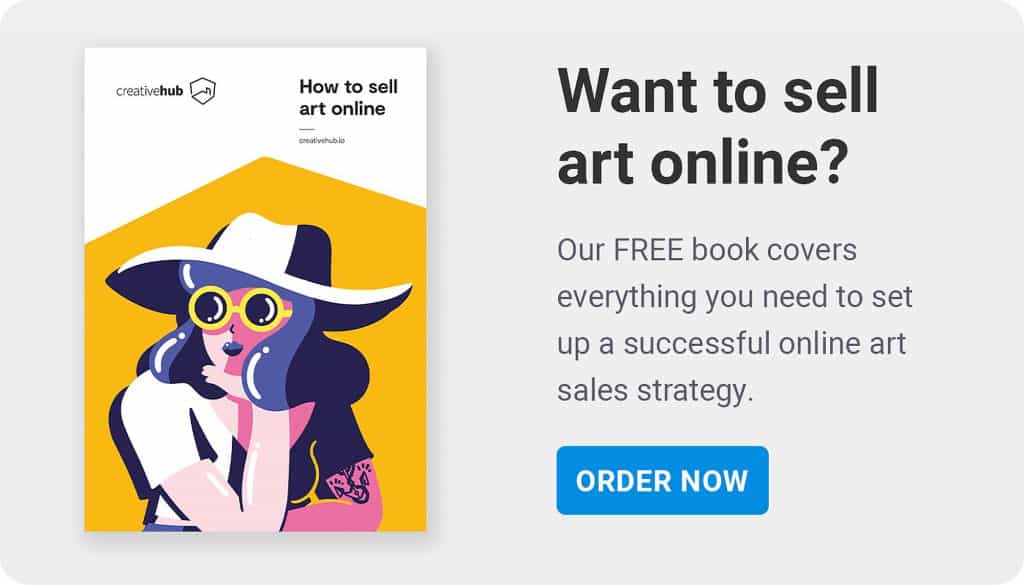 How long have you been selling your art and how did this come about?
I started in 2015, so I was 18. It was a case of doing personal projects and posting them online. Reddit is where I post my work. I did a Star Wars set, a trilogy set for the original Star Wars films and posted that in the Star Wars subreddit, so a big community. That blew up, it got around 300K views, tons of people asking where they can buy it and I had to very quickly learn to set up a store.
I set sales up because there was a demand already, I got very lucky with this post! Really I put it online just because I was proud of it and wanted to show it off, it was my first big project. Selling wasn't part of the plan. I can't remember how many I sold, but not as many as I have could have because it took me a few days to make the store. I had to personally message all the people who left a comment asking for the work and send them a link to the store. I was surprised by how many people followed through.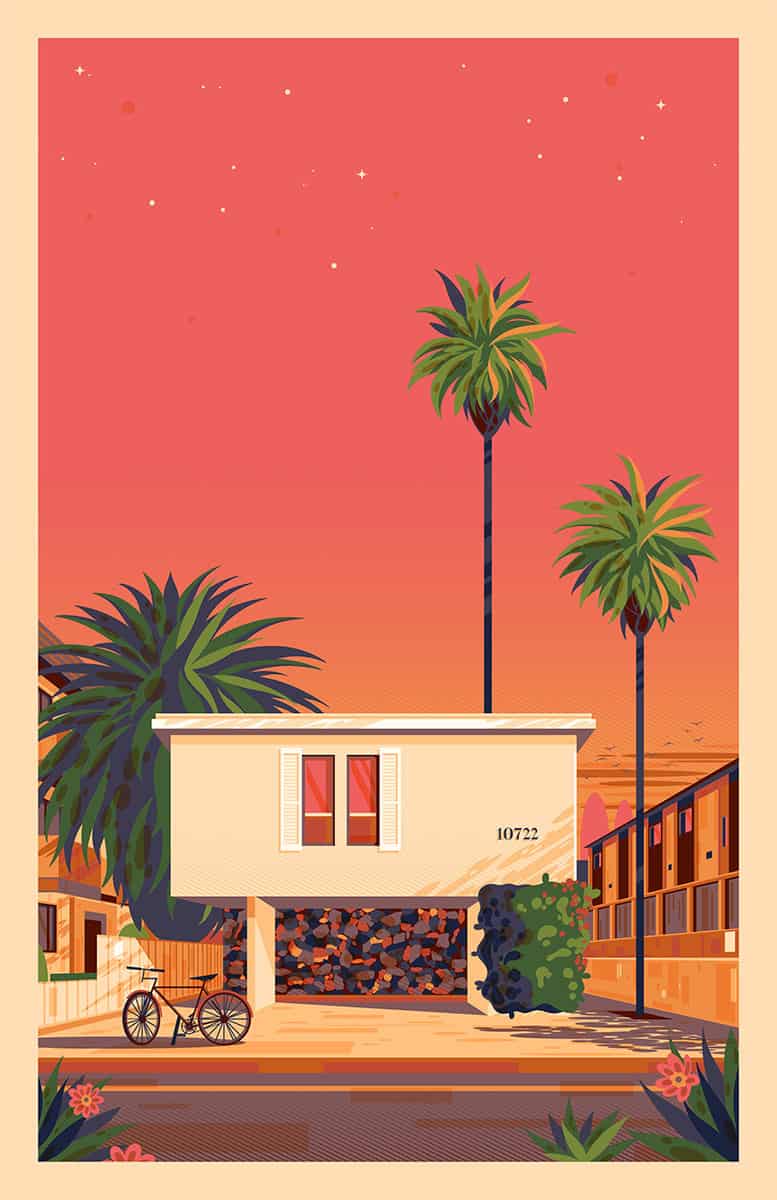 What are the most successful channels for generating new buyers online?
Reddit and Instagram are my only online sources. I don't use Facebook, I don't use Twitter. I have a few portfolio websites but that's not the same audience. Mainly Reddit! It has such dedicated audiences for so many subjects that if you find the right place to post you have a ton of fans there and ready.
I remember the first time, no the second time after the Star Wars one, I posted some work inspired by Destiny, which is a game, in the subreddit and we were getting like 20 sales a day, this was back in 2015. I say we because I handed the print fulfilment over to a friend at that time whilst I was in America. We had to shut down the store as we were getting so much traffic as we had to manually process the orders, so print each one, package, ship them out.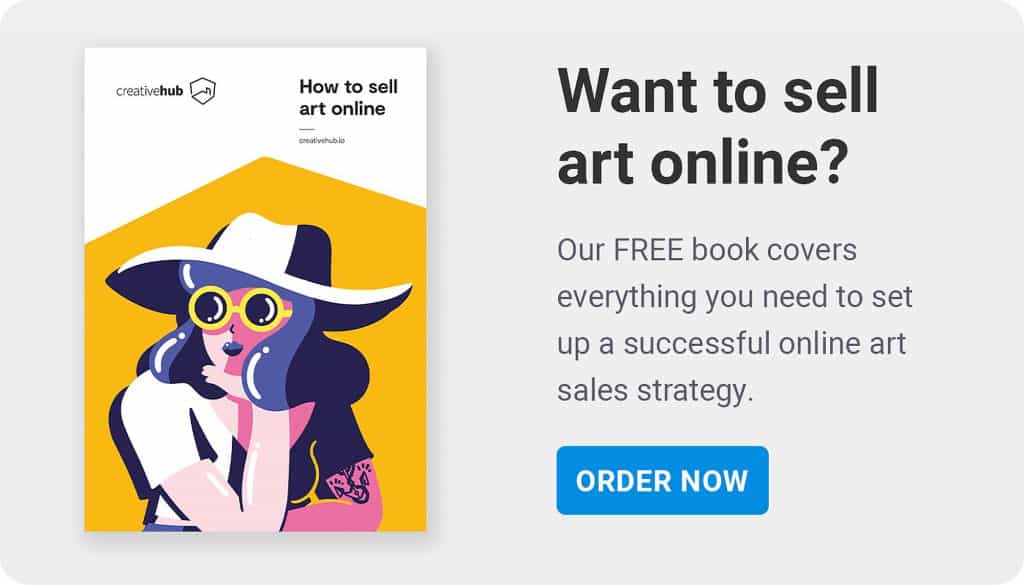 Features also. For example, with my current LA series, I posted the work in the Los Angeles subreddit, and a few publications reached out like LA Mag, California Sun and another one. They wanted to run a feature on the work. Unfortunately, my new store wasn't up and running, so I hate to think about how many sales I lost here. I was getting about 10 messages a day through these articles. I missed out on so many sales in this case, but publications help in general. The other feature was something like, "10 gifts to buy for people who love LA" or something like that. One of my pieces was in that and it was up for like a month, so that was a really steady bit of traffic.
"I studied abroad in California which is where my obsession with Americana and the whole culture really developed"
What are the 3 most effective things you have done to promote yourself online?
Create work that people want to see! I create a lot of work that even though it's niche, it has a dedicated audience already. Like LA, people from LA are really passionate about their city, they want little gifts, things they can buy. You got to think about that, why would people buy this work?
Reddit again, we've said it a few times but they have so many different subreddits where an audience already exists, waiting for content, so you can cater to that. I never searched out groups intentionally, I always created work based on what was going on with me at the time. For example I'm watching the US Office for the first time at the moment, and because I'm obsessed with the show I'll go onto Reddit every day to read what people are saying. I'm part of that community now and I know that once I'm done with the show I'll want to create a piece for myself, and I'll probably post it there.
But with Reddit, I will only ever post if it is good content for them, not to advertise myself. I'll just say "here's something I created inspired by such and such." I won't ask for opinion and I don't include a link to the store. That can be added in the comments, then it's up to them. If they enjoy it, it goes to the top, if not it goes down. It's organic.
SEO definitely. You can spend weeks learning how to cater your piece to the search, trying to get it to the top on Google, all that stuff. I found a bit of a formula, it's about filling out as much as possible, like every single tag for the work. Big description, tons of detail, fill out as many relevant details as you can. By the time I shut my Etsy store down, I was number one on every search term. Even if you just searched movie, my Wes Anderson stuff would be number 1.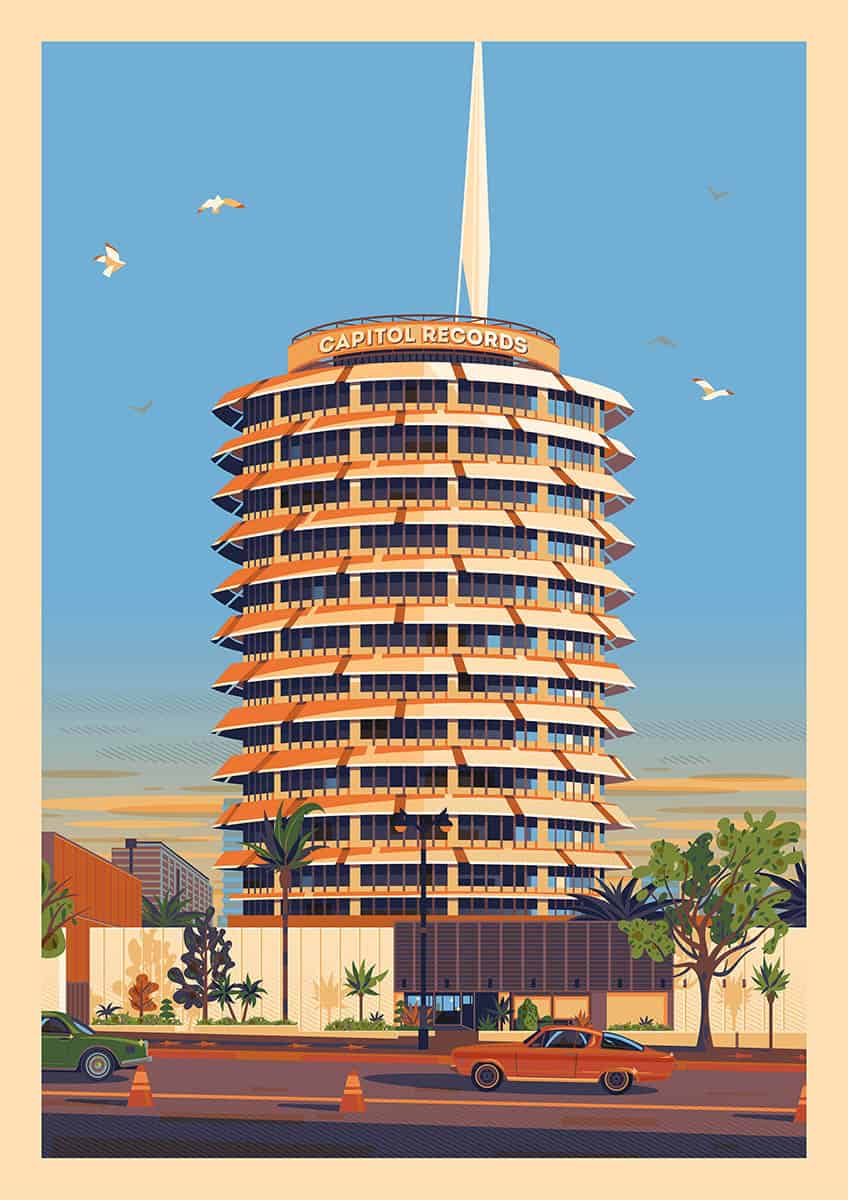 What tips can you give for creating engagement on Instagram?
I only started using Instagram properly in late 2017, and because I'm a perfectionist I make sure every single post is right. I mean I don't post much, which I think helps, but that seems to go against everything people say, but when I do I have built up a following who are there for my work, so I get great engagement.
I got a lot of my Instagram following through the LA articles published online, and right now my Instagram is mainly focussed on my LA series, and it's such a niche that it does really well with that audience that the people who like it, really really like it! I think I'm quite picky (laughs) but the way your feed looks is important. I only post illustrations, that's a rule. I think it's important not to mix personal life and work, as in I won't post about my breakfast or my holiday. I mean that works for some, where their personality is part of the work's identity, but that's not me, I only post about my illustration.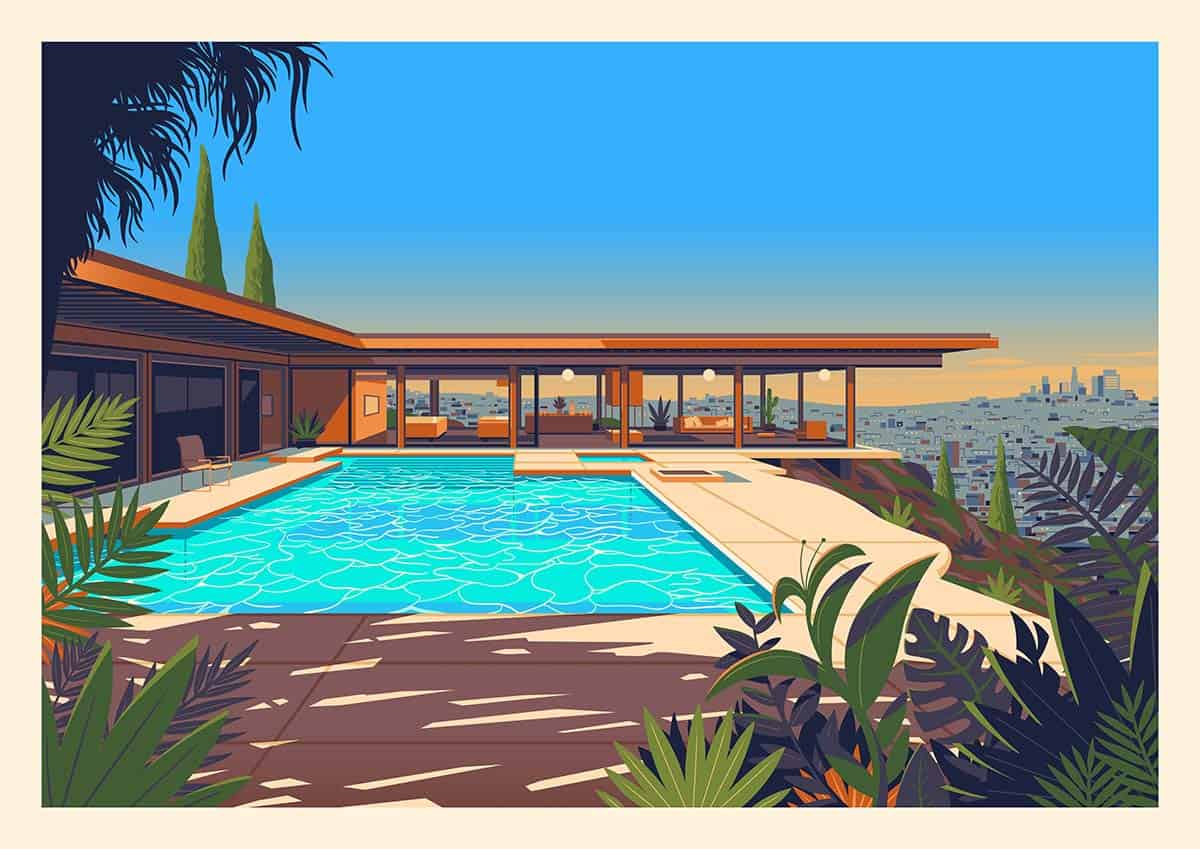 Do you use events like art exhibitions or Christmas to create urgency with buyers?
The exhibitions I have been part of with the galleries, like Spoke Art, they'll time that around an event. For example, they are doing a Game of Thrones exhibition for the new season, so they'll ride that momentum. So only with the galleries, I think. I recently did a bundle on one of my most popular prints which has three variants, so I did a buy 2 get the 3rd free type of thing which did quite well. Christmas is huge, just naturally. I preempt Christmas a little and create more work to sell then.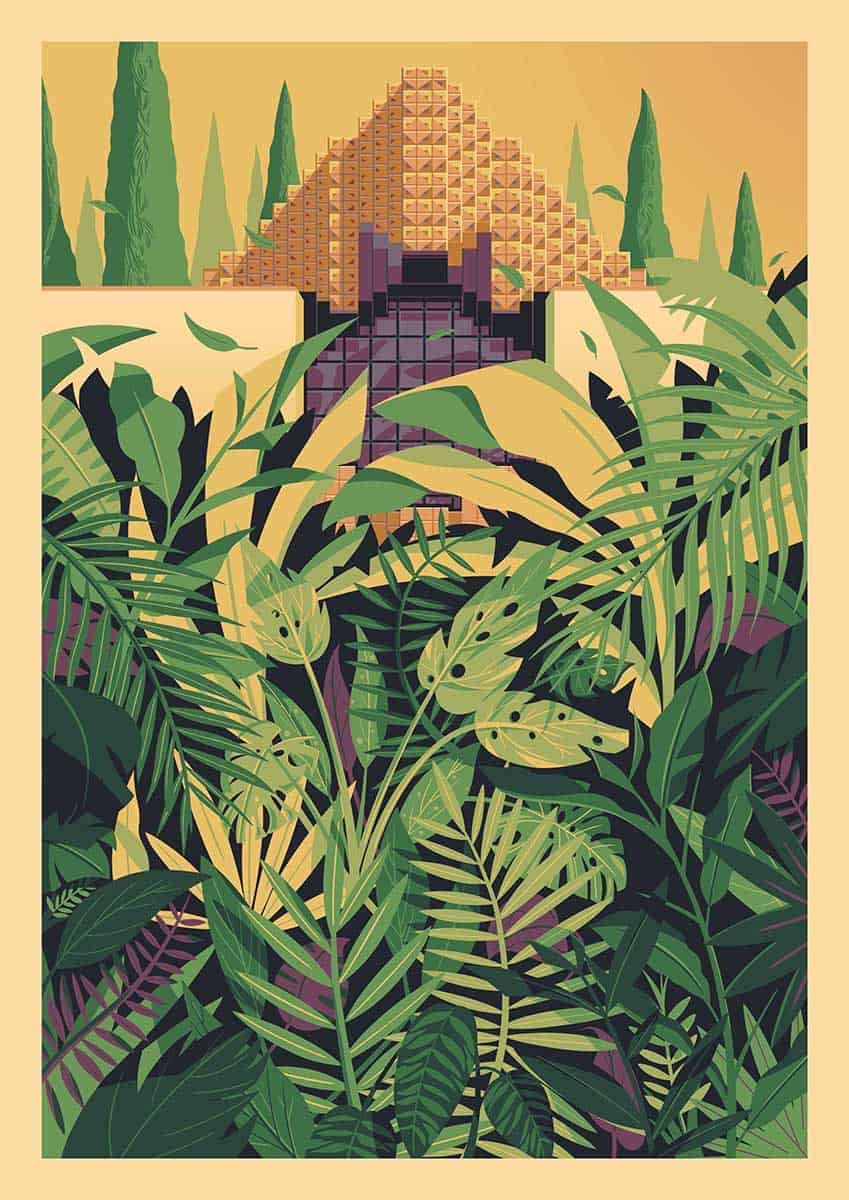 How do you go about pricing and sizing your artwork?
I offer only two sizes in open editions; A2 at £50 and A3 for £30. The smaller/cheaper option always does best. You need to take into consideration print costs, and I like to think about my audience, like I know they are not art collectors, they are just regular people who are passionate about my subjects. My audience is 90% American so I take the exchange rate into account. Mostly I just know my audience are looking for a gift for their son or friend so I can't price it too high because it puts them off and will only appeal to collectors, but then you can't price it too low because then it looks cheap, so it's a balance. Know your audience I guess.
I need to reconsider my use of A sizes though because my main audience is in America. I think I'm losing out on sales. I have had many messages from buyers saying they can't find a frame. It's tricky because I personally think A sizes work better for composition as they are thinner – I either do landscapes or tall buildings, so A sizes make sense for me.
@george.townley