In this quick guide, we explain how creativehub can be used to automated art print sales via a bespoke e-commerce store.
An example store
Preview an example of a live store here.
---
Our online art sales solution
At creativehub, we aim to take the stress out of setting up and running online art sales. We do this by connecting our print-on-demand system, creativehub, with the leading e-commerce platforms Shopify, Etsy, WooCommerce, Squarespace, WIX as well as our REST API, which allows you to connect our solution with any custom website or mobile app.
This is made possible with our easy to set up custom integrations with each platform, which allows you to automate the order fulfilment process.
This means once you have made a sale in your e-com store, we handle all the logistics that follow this. We will print your orders at our professional print studio, package them and send them to your customers and include a certificate of authenticity printed with your signature. This frees your time up to make more art and focus on marketing your store.
---
Shipping costs
We ship your prints anywhere in the world for just the cost of our standard Fine Art Print Prices plus 20% to cover the additional costs associated with this service. Shipping costs are based on the destination of your customer order. View those rates here.
---
Add your branding on art sales
You can add your branding and signature to the certificate of authenticity. And you can add your logo and name to the label on the package. The package does not contain any of our branding, so this is a completely white-labelled service.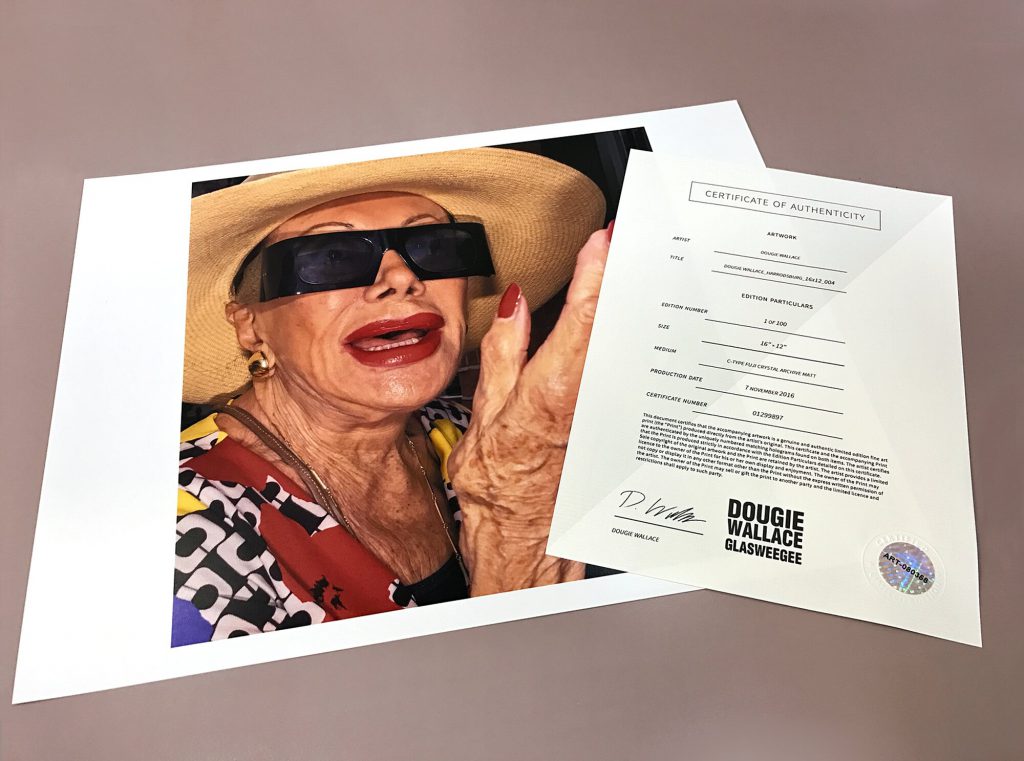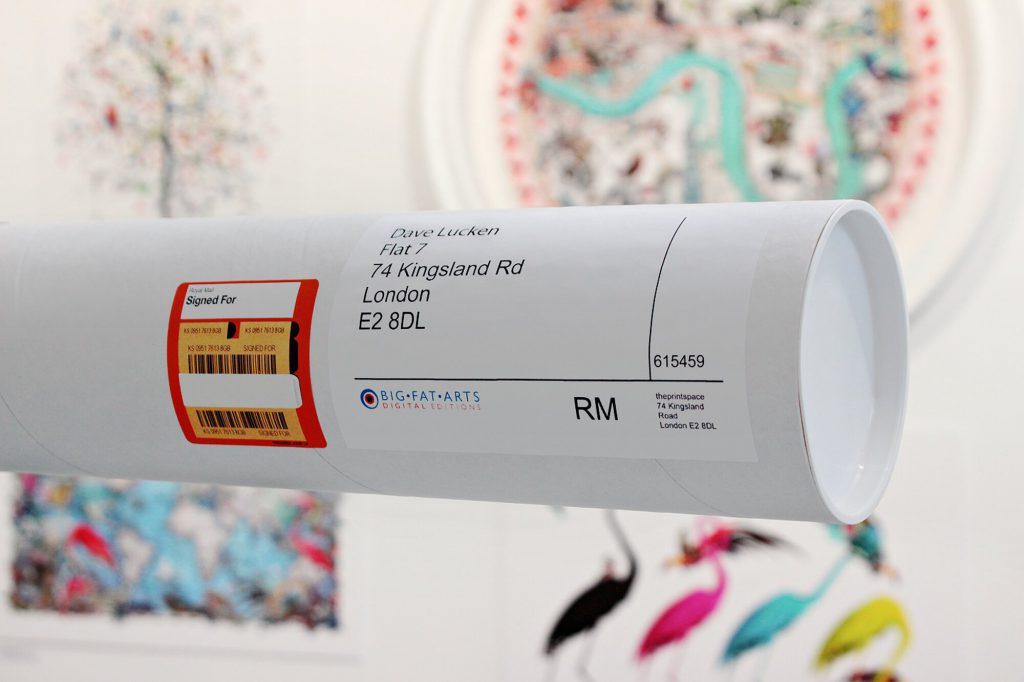 ---
How it works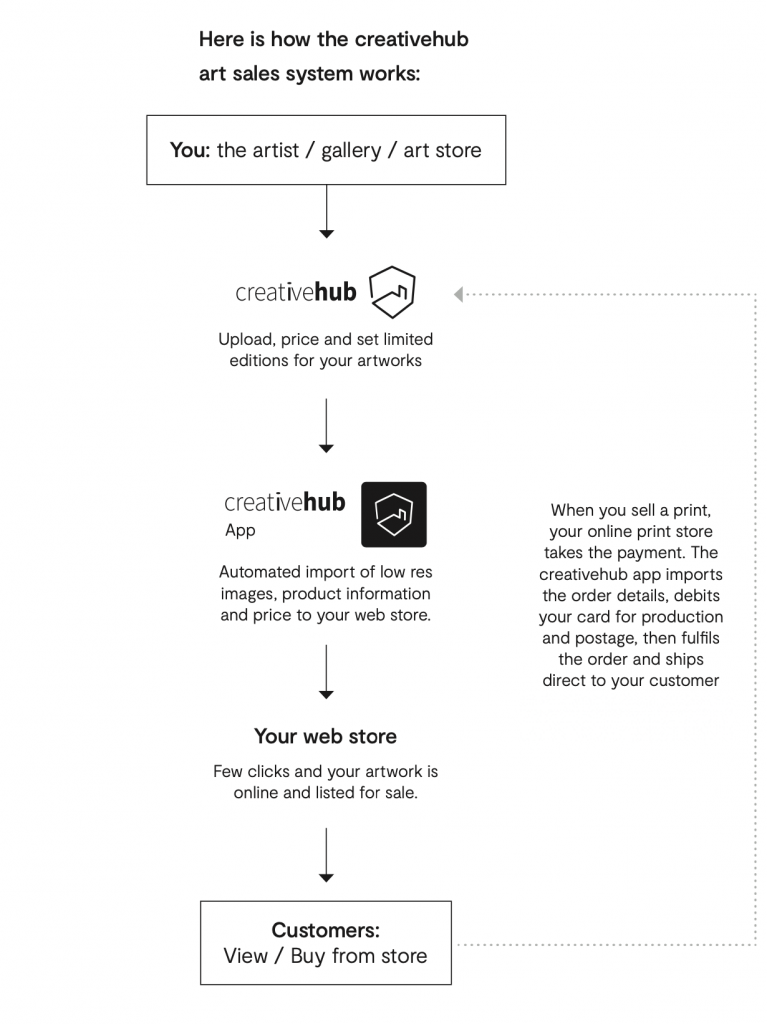 ---
Get started
Sound good? Getting started is simple, follow the two articles below and you'll be ready to sell your art online in no time:
Quick guide: Sell art online through Shopify
Quick guide: Sell art online through Etsy
Quick guide: Sell art online through WooCommerce
Quick guide: Sell art online through Squarespace