If you are a gallery or collective of artists, and you have a single e-com store, you can set up multiple certificates with their individual names and branding.
On the article that showed you how to set up your personalised limited edition certificate, may have noticed on steps (2) and (3) that it is possible to add multiple logos and artist names and signatures. This is in case you are selling for more than one artist. In this case upload all the names of the artists and individual logos if they have their own logos.
Then go to the images in My Files or in the Project you have them stored in and select one or many images, like this: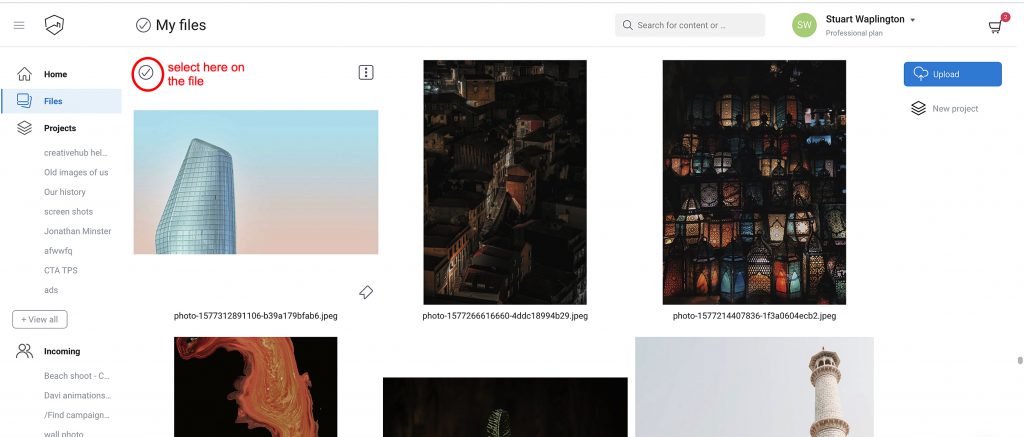 Then click edit here: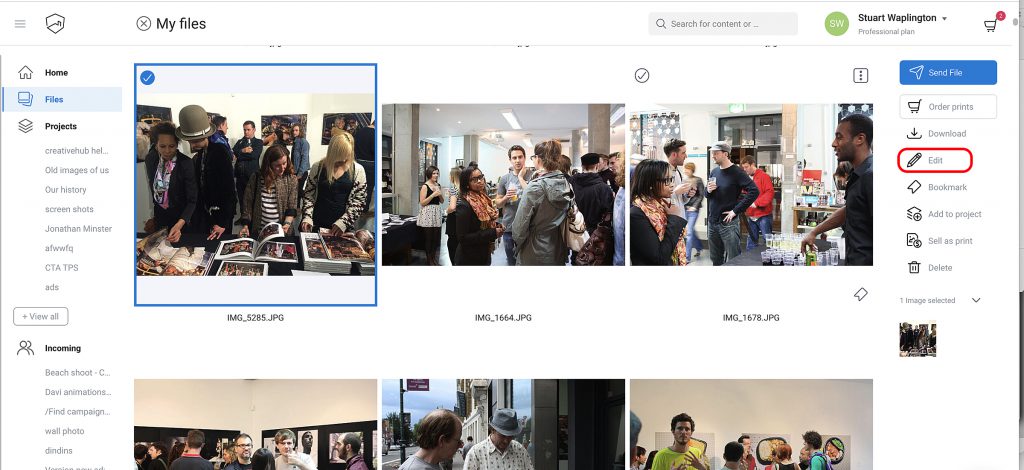 Then you can choose a particular artist name and logo on the modal.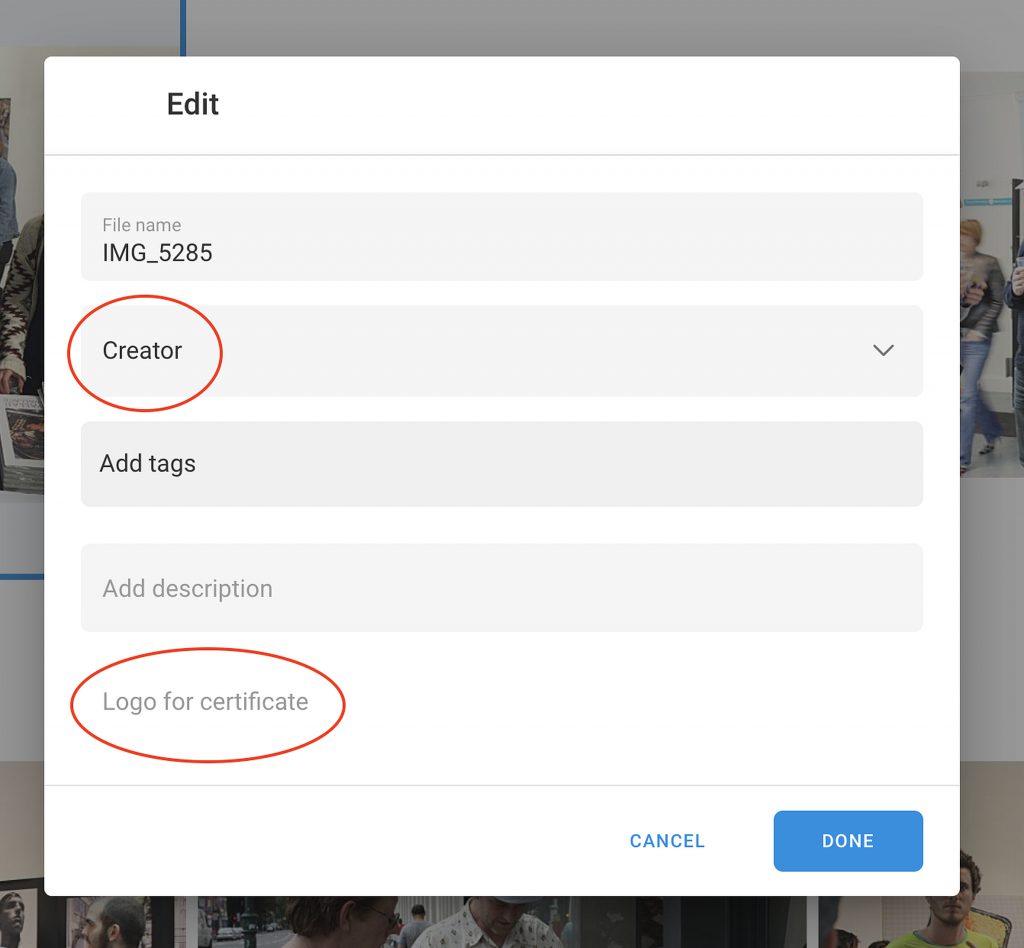 Click done and the artist name will be assigned as the creator of the image and certificate will go out with that artist's name on, thier signature and their logo if you added one.
---