Ming Tang-Evans is a London-based commercial photographer whose work centres around food and also includes interiors, portraiture and travel, with global representation from Studio Pi, an artist agency whose aim is to promote equality, celebrate diversity and provide the UK with balanced visual content that is a true reflection of the society we live in.
We recently caught up with Ming who talks to us about his agency representation and how it can be like a support network, the importance of working on personal projects to add to your creative landscape, and why some of the most valuable traits in potential clients is having clarity of vision and the willingness to collaborate. Read on below:
How did you gain agency representation?
They approached me. It was relatively recently, about a year ago in July. So the founder, she's a creative director at a studio. She felt it was important to start an agency that focused on people of different backgrounds. She tracked down a selection of artists, including me, and asked us for a lookbook or portfolio to summarise our work, which she then put to an industry panel for blind judging. The artists were all shortlisted from that, and I was signed back in September.
What's the value in being represented as a photographer?
It's difficult as an individual to broker the kinds of big commercial jobs you can get with an agency. They handle all the admin and all that background work that can take up so much time as an individual. They let me know what my fee is going to be for that project, what expenses I might have on top of that, and in terms of production, they'll book a studio or location and organise the crew. My contract also differs in that I'm not exclusive, so I can still do my own thing.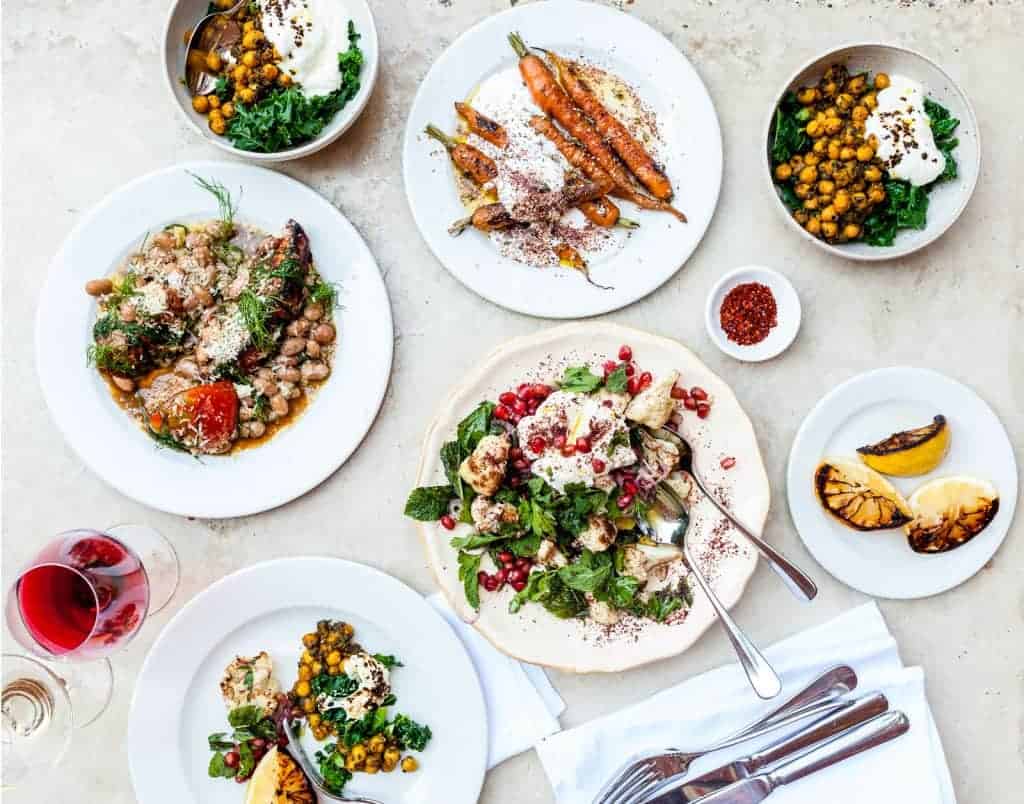 What's it like being part of an agency?
We do keep in touch; we've got a WhatsApp group and we talk to each other often. There's a couple of people I'm quite friendly with, and a couple who I've met up with. I get on well with one of the other photographers – I've assisted her, she's assisted me.
If someone has a question or needs help, if they need an assistant, make-up artist or similar, they'll put it out there. No one's really guarded about what they're up to, or how much they got paid for a job for example.
It's part of the ethos of the agency as well. They're there to represent voices and backgrounds that wouldn't necessarily be heard, or find it harder to be heard. So in that way we're all linked.
You work in several areas linked to food, doing portraiture and interiors too. What's it like to manage that, and is that a benefit for your clients?
That probably is one aspect they like, since they're not having to commission two or three other creatives. Honestly, for me it's all part of the same thing and there's lots of interplay between those areas I work in anyway, but it all centres on food.
Some of the first commissions I got were for Time Out and FT magazine, mainly doing restaurant reviews. It would be some food and drink on location, but then they also want an idea of what the place looked like, and then perhaps there's the chefs who need to be photographed.
Having a niche helps people identify what you do, but then on the other hand everyone has their own way. You've got to be who you are. Some of the advice has been to have a niche that people can identify you by, but if you want to work on something else, do it – just don't mix it all up, keep it separate.
That's how it's worked out for me; I have clients who I just do food and drink for and there's other clients that I just do portraits or just interiors for, and they don't ever ask me to do anything other than that.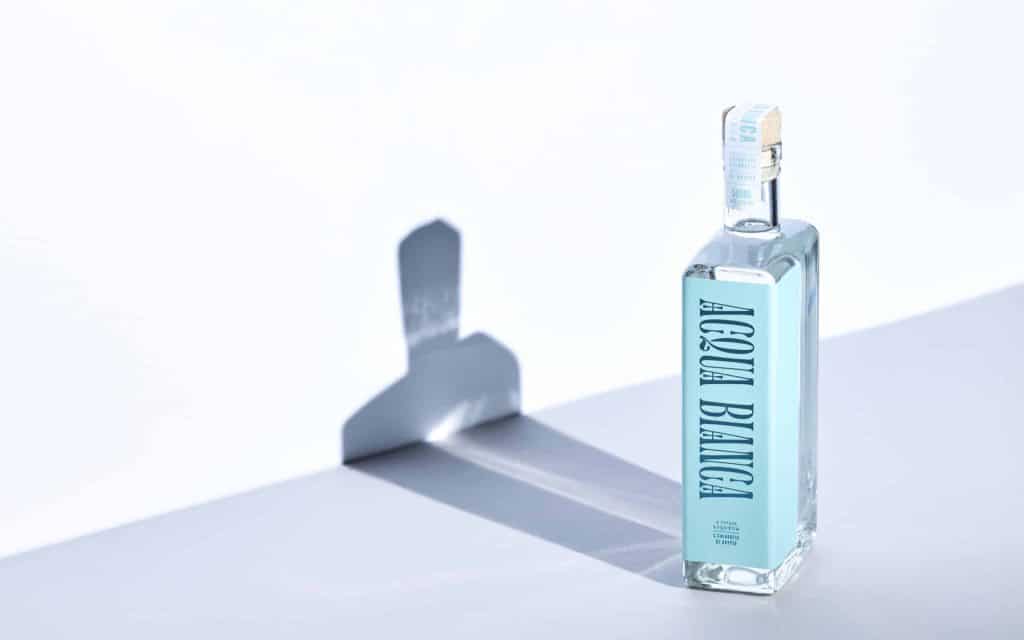 What's one of the best commissions you've worked on and why?
This is a difficult one to answer because I think you always have some emotional attachment to a job.
One that was pretty straightforward was for Aqua Bianca. It was only a short job, one day. The short story is that I knew this guy, a bartender, for quite a long time and he was launching his own liquor. His daughter works as a graphic designer and has an agency so she designed the bottle, packaging, website – the visual identity – and I did the photography.
It was essentially a family business, and that was really nice. The great thing was that everyone was very clear about how they wanted it to be. I had a real clarity of vision, but they were also open to ideas.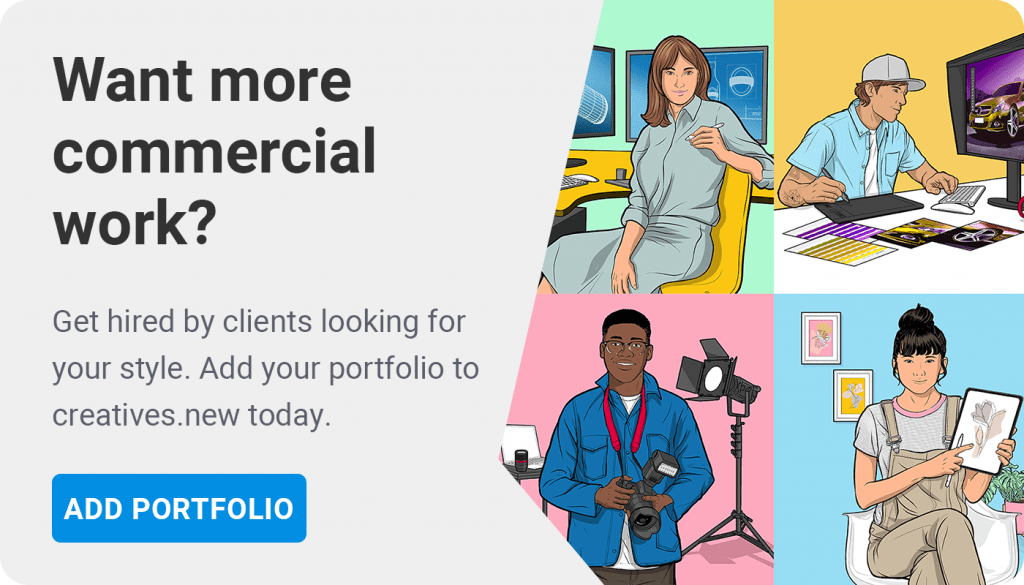 It felt very direct as well. Often you have your crew, your team, and there's sometimes a few people hanging around saying, "Can we do it like this? Can we try that?" On this occasion, there wasn't any of that stop-go-stop-go, the job had a great flow to it.
Another job that I got, which was completely different, was a travel commission. The company does these travel guides for cities and they asked me to photograph for their city guide to Tokyo.
They just gave me a big shot list and said "there's your budget, go to Tokyo"! It was a bit daunting. The budget they gave was all in. It's nice in a way, but it's also an admin headache. You have to book your own flights, accommodation, local fixers, travel, organise your own schedule, pay yourself a fee, and everything has to be within the budget.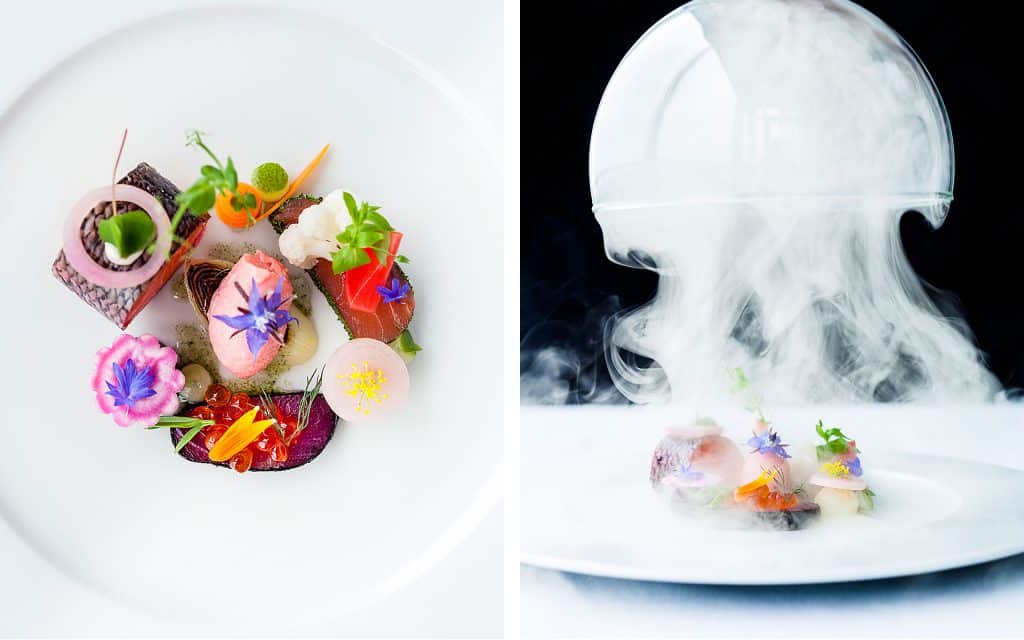 What's the value of personal work for you?
I do little bits and pieces that just get stuck in my head for no reason, random things that interest me – still life, botanicals. You can use personal work as a vehicle to try new things, lighting etc. It's not about trying things just to use in jobs; it's a way to play. No brief, no budget.
I like street photography. I get a lot out of it because I don't have to plan anything; no plan, no expectations.
If you're doing still life or something, you're cooped up on your own. Go out, start talking to a random stranger – it can be the most amazing thing. You could say to yourself, "today I'm going to take a stranger's portrait" and use it as a way to push yourself outside of your comfort zone. Although, I'm not sure how easy that's going to be after eighteen months of COVID!
That's something I really miss – that sense of exploration, meeting people, just talking to strangers, going up to someone completely out of the blue. I don't know if we'll ever get back to that.
People who've contacted me for work have remarked on my personal work, that they've had a look, they often say "oh I really like that random thing you've done." I don't think personal work necessarily has to have a direct connection, it all adds to your creative landscape.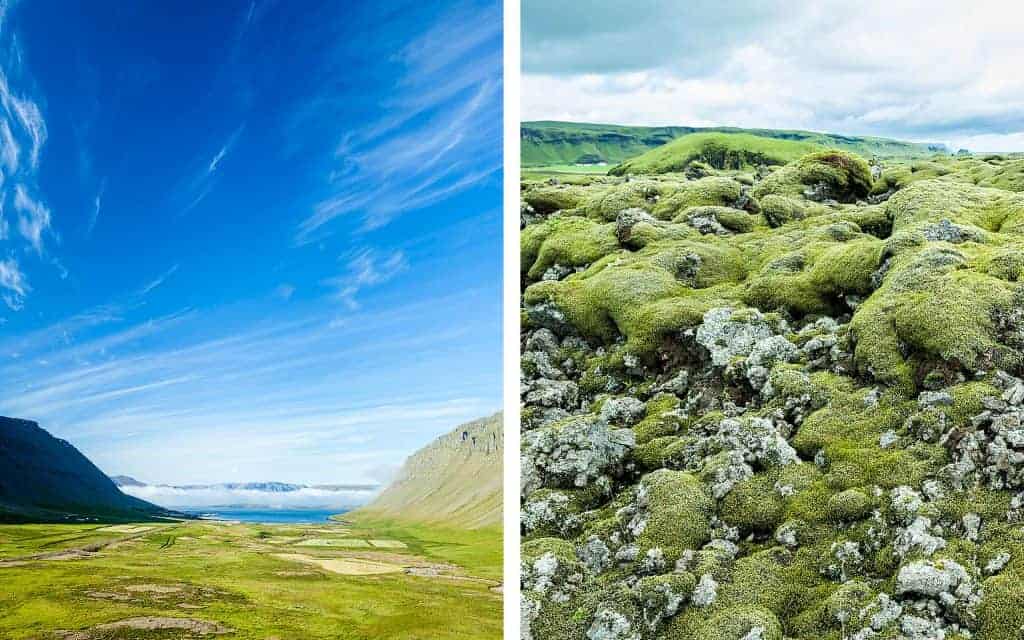 What do you find most valuable in new clients?
Thinking back to the Aqua Bianca job, it's having the clarity of vision – knowing what you want as a client. Having a clear idea of what it is they're trying to do. That's not holding up a tear sheet and telling the photographer that's what you want. That's the opposite. I've had that before and it's horrible – a client referenced another photographer's work and said "just do that".
Being open to collaborating as well as having that clarity of vision is important.
I've been on jobs before where it's been heavily art directed, they'd worked with the stylist before, so it was all set up and I just had to put the lights up and click a button.
The jobs I've enjoyed the most are the ones where I'm a part of the process, when I can bring something to the table. If they're not asking me to bring anything, then I'm not going to have the space to go above and beyond what they're expecting me to do. I feel you get more out of it if you can keep pushing it, and say "why stop here? Let's try this, this, and this."
Ultimately, we all want to do a really good job, the best job we can do.
–
Are you a commercial food photographer? Check out our recently-launched platform creatives.new where brands who want to tell their stories can find and commission creative artists like you.
Through our smart search function, creatives.new matches creatives with clients and vice-versa based on content and style. You can read more about creatives.new and how we help artists here.