Lisa Tegtmeier is an illustrator based in Hamburg, who specialises in editorial and commercial illustration, her bold style, characters and attention-grabbing visual stories can be seen in international magazines such as Die Zeit, Der Spiegel, The Economist, NY times, and for many global brands and campaigns.
How do you support yourself as an illustrator?
I started as an editorial illustrator, but over time, I've found I now mostly do commercial illustration work, creating illustrations for campaigns and websites, and various commercial projects. I am now moving towards personal work, rather than creating imagery to promote 'services' – I am aiming to create more artistic work, to become known for my style, rather than creating pieces just to illustrate or sell services. I'm finding that more recently, especially after beginning to sell prints, I'm enjoying my illustrations being seen purely for their artistic merit, rather than in the context of an advert or commercial setting, this is something I'm keen to develop and grow on.
I thought for a long time that doing illustrations for magazines would be the main way to make a living as an illustrator, but having spent years doing this and pursuing this area, I found that commercial projects were far more interesting and better suited to my work, it's been a natural progression. Now I'm seeing a new progression towards selling my work as art, I suppose in this profession nothing stays the same and we must always be adapting to new areas of interest and opportunity.
What are some of the artworks or projects you've most enjoyed making, or are most proud of?
That's a hard question! A project that I just worked on recently, was for 'Lyft' – a transport app similar to Uber. I worked together with a great agency in the US: Enso, and the project theme was about empowering people to go and vote, right before the US election. It's obviously a very important message to try and convey, they wanted me to draw empowered people of all colours, body types, ages etc, diversity was a key factor, it was a dream project in so many ways.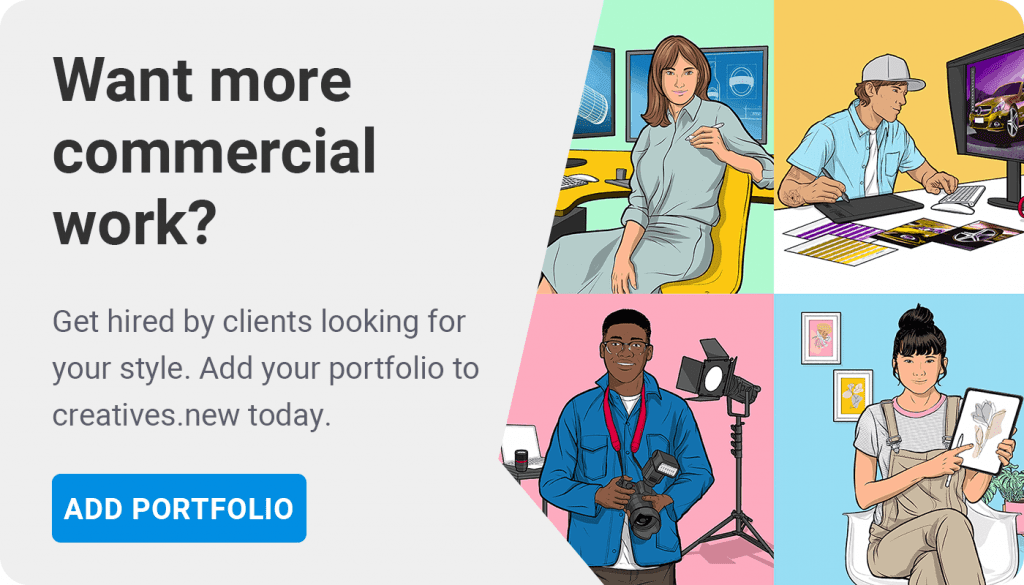 That sounds like a wonderful project to be part of, what was the brief like for that?
It was great, they gave me freedom to create this in my own style, they provided some great copy and let me create a visual world around the slogan; "ride to vote." It was about car sharing, e-scooters & bikes, so I had a lot of fun creating these characters and scenes. I love this type of project, that is about more than just promoting a service, it taps into the zeitgeist and shows a really strong subject.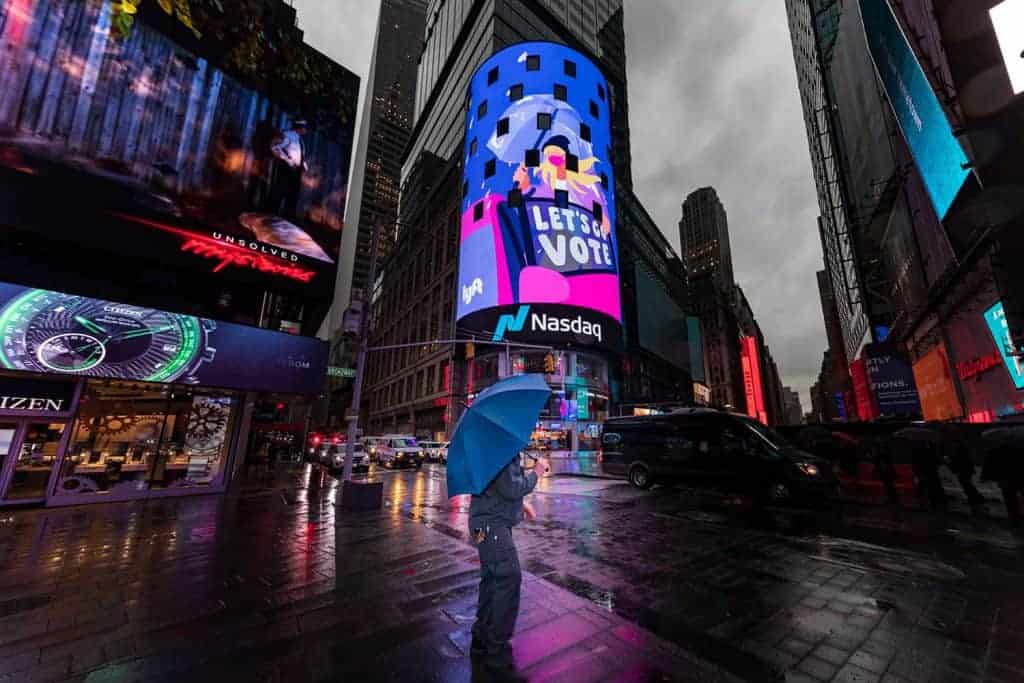 There were a lot of places that the campaign were shown, across social media, in print and.. Something that was a bit of a dream, they were shown in huge scale on the screens in Times Square! It was just incredible and quite emotional to see my work displayed on a massive scale across this landmark! It was just amazing, a real career moment!
Where do you tend to find inspiration for the artworks you create, when you're not working to a commercial brief?
Well, I mostly find it in daily life, I'm inspired by interactions, people, mostly women, and the topics that come with that. I'm drawn to depicting women strong and powerfully, because I just like to see women that way! I'm all about feminism and empowerment. I'm interested in those topics and it gives me so much pleasure to think that my artwork contains a positive and empowering message, or if my characters are part of a broader narrative in popular culture of female empowerment.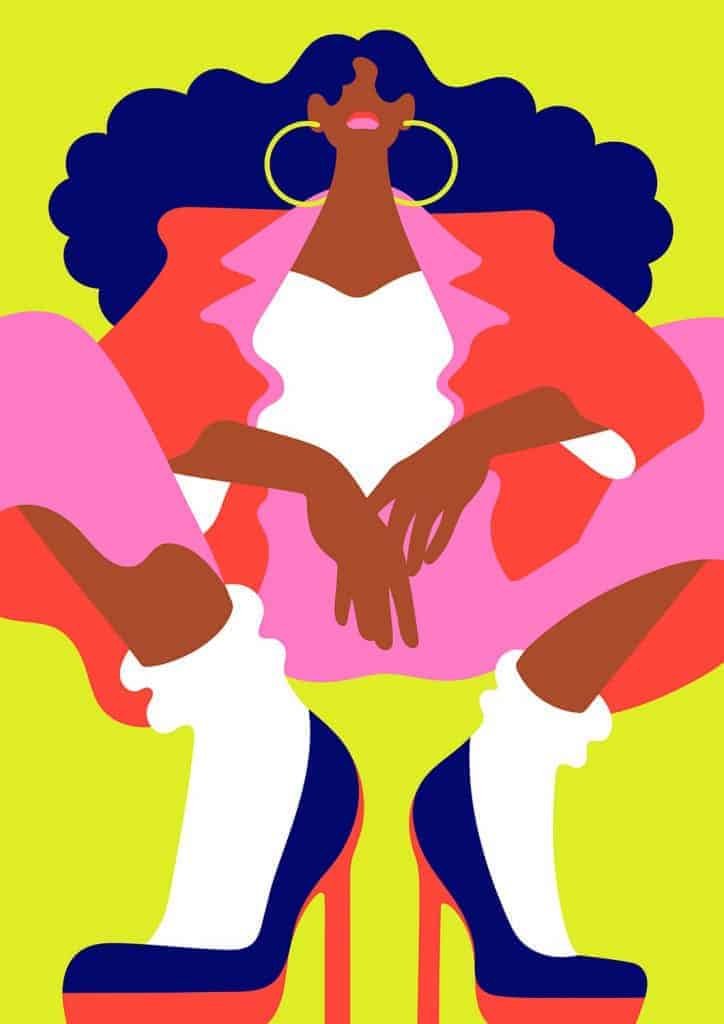 What have you seen a change in the industry in recent years? How important has your social media presence been for your work?
It's such a huge part of my work now, being active on social media has really transformed my career, I would say half of my commercial clients I gain through social media and contact me directly through there.
That's huge, do you have an agent? Or do you find most clients come to you directly?
No, I don't have an agent, it's just me, I was with a pretty big agency in London but after 1 year I found I received so many direct emails and work requests I just realised it wasn't worth having an agent. I think it's really less important being represented now, instead you can just have a strong online or social media portfolio, and motivated clients will always find you.
You now sell prints, when you decided to move into that, did you seek a gallery to represent you? Or direct to your followers?
It's a very interesting question, quite honestly, I hadn't really thought about the gallery aspect at all, the reach of people you have through social media is the reason you don't need a gallerist or someone representing your work these days. Of course it would be nice to have some help on the bureaucratic side of it, writing invoices etc, that's something an agency could help with, but for me offering directly was a natural choice. I've always done it all myself.
To be honest I always saw my work not as 'art' but as illustration, I know that the border between what's considered 'art' and illustration can be very thin, but I never felt inclined to approach galleries to represent my work. Luckily I had people asking me directly, again through social media about buying prints of my work, so I at least had some interest in the work before launching, this is where the idea came from really.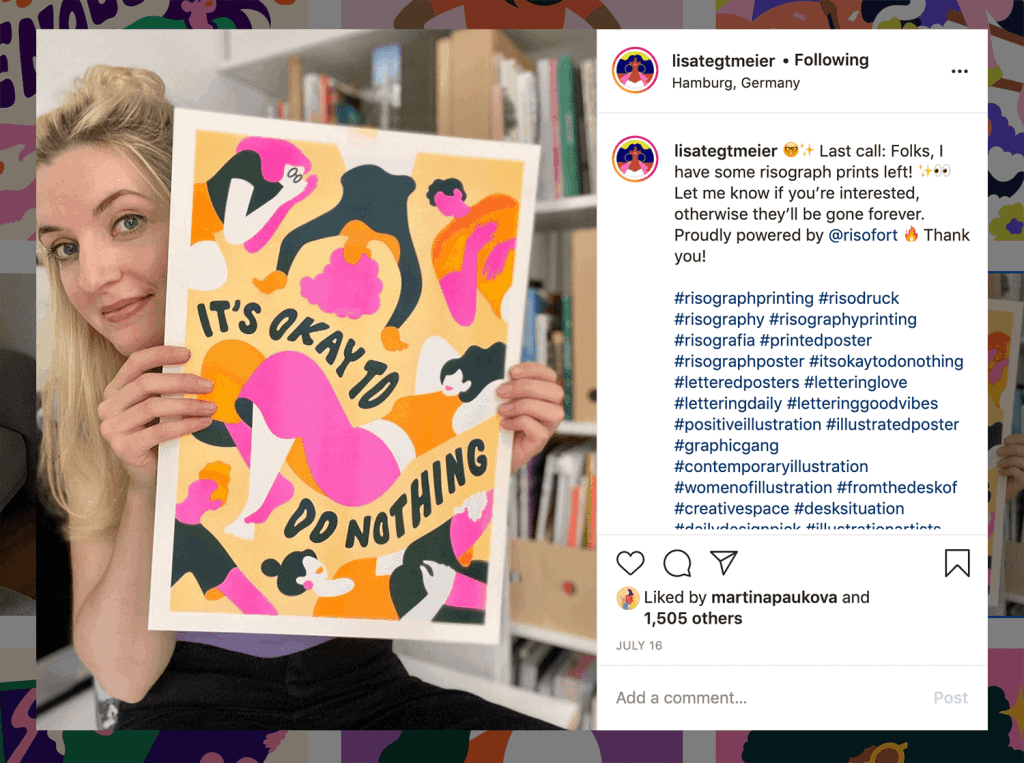 So you'd already had a few people asking about prints?
Yes, occasionally people had asked about buying prints, so I decided to do a post about a print edition for sale, and asked people to send me a DM to buy, I had a good response to this so I knew there was some interest, it was more popular than I expected! It was an artwork I created during the first lockdown that had a fun light-hearted message, saying; "it's ok to do nothing" in response to us all being locked in our houses unable to go out. I wanted to do something fun, so I created this piece, posted it on instagram, and the demand was much higher than I thought! I sold out the 25x copies and then later did another edition, so I was very encouraged by this! Social media is amazing for testing interest in an artwork or an idea, I find it really interesting and helpful to see how people respond.
That's really interesting, like having your most honest and valued critics available all the time to test an idea. Did this also inform the artworks you're offering as fine art prints?
Yes exactly, for the store, I chose them based on the feedback I had on instagram, I put up the work that I personally liked the most and that had been most popular, I chose 8 artworks to start with, and I'll continue to add more and grow the collection as time goes on.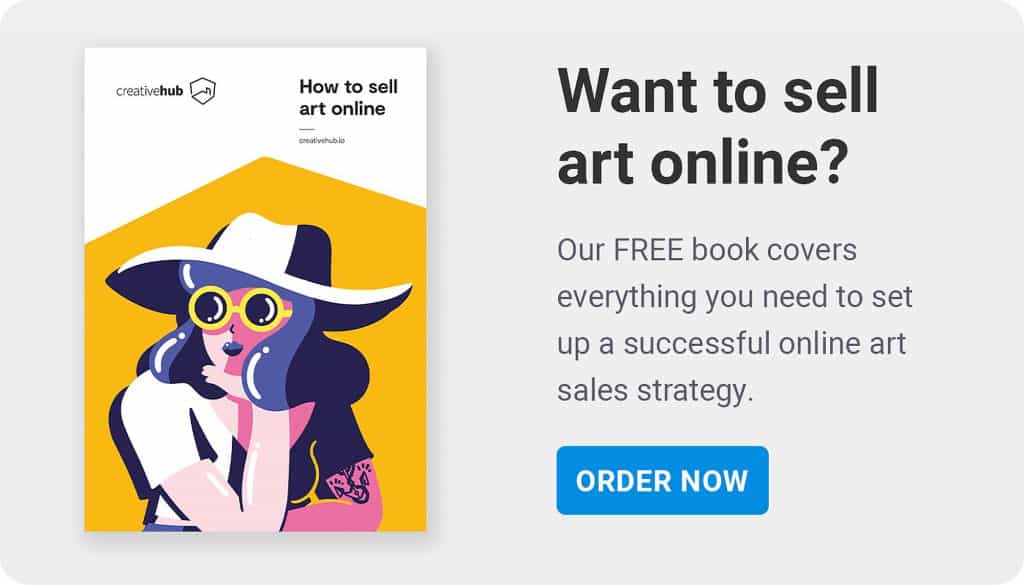 What was the process like, was it simple? I recall you launched the store in a week?
Yes it was very easy, in actual fact I was busy that week so I pretty much got the store built over a weekend. It came together really quickly, it took me a while to work out how Shopify works, but after that it was just spending time on editing the design, I'm a bit of a perfectionist and want everything to look just right, even so I was impressed with how quickly it came together.
The store looks great, I notice you've priced them very modestly and made them very approachable, what was the thinking here?
Yes totally, mostly because I'm probably very unaware of the prices other artists charge ha! And also because for me it's not about charging huge sums and trying to make lots of profit, for me it's about making a step towards my audience and setting a price that is attainable to people who like my work. The feedback has been great so far, people say the store looks really good and are excited about being able to purchase, happy to see that people are interested in buying so far and I'm really pleased it's making people happy. It's all part of getting feedback and
Any plans in the future for exhibitions or other projects?
I had my first solo exhibition this year in September, at a gallery here in Hamburg; Enfants Artspace. I took the chance to draw what I wanted, 10x new pieces, exclusively for the new exhibition, I got all my artworks printed with yourselves and I had a great response, everyone loved the work in print, and it was fantastic to see my work presented in very large format prints. This was a real moment, as I work mostly digitally, it was such a pleasure to do a physical show which naturally gives artworks a whole new dimension and impact. Exhibitions are definitely in mind in the future, when it's possible to get out there and do that again.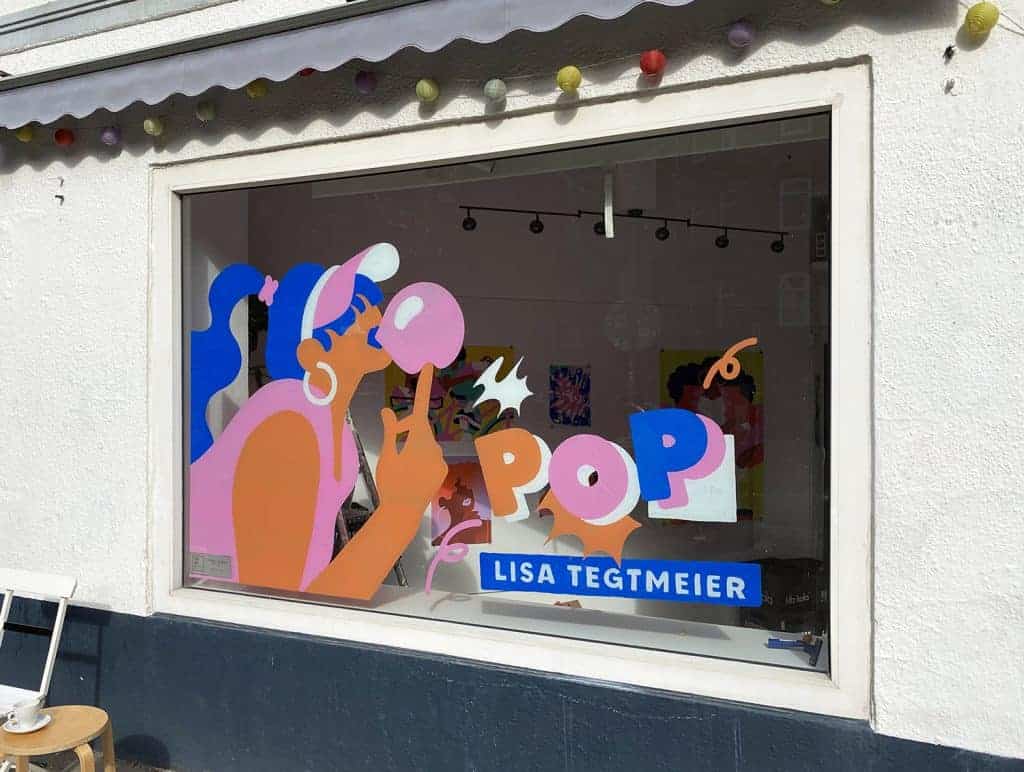 See more of Lisa's work at:
https://www.lisategtmeier.com/
https://www.instagram.com/lisategtmeier/