New-York based photographer Dino Kužnik's work ranges from commercial automotive, travel to artistic portraiture, with past clients including Sony Music, Tesla, The New Yorker and more.
We recently caught up with Dino – who is also a member of our creatives.new community – to find out more about how everything works behind the scenes.
In this article, he breaks down the process behind his commissions and commercial jobs, including being paid to use film in his commercial work, his in-depth location-scouting methods, and the importance of paying attention to contracts.
Getting commercial photography commissions
Most of the time, the artists contact me themselves. For example, I did a commission with Tyler the Creator and he just wrote to me on Instagram and said "would you like to shoot?".
In that case, he passed me on to someone who was essentially a manager, like an artist manager. Usually it's a creative director, but in this case I worked with his manager.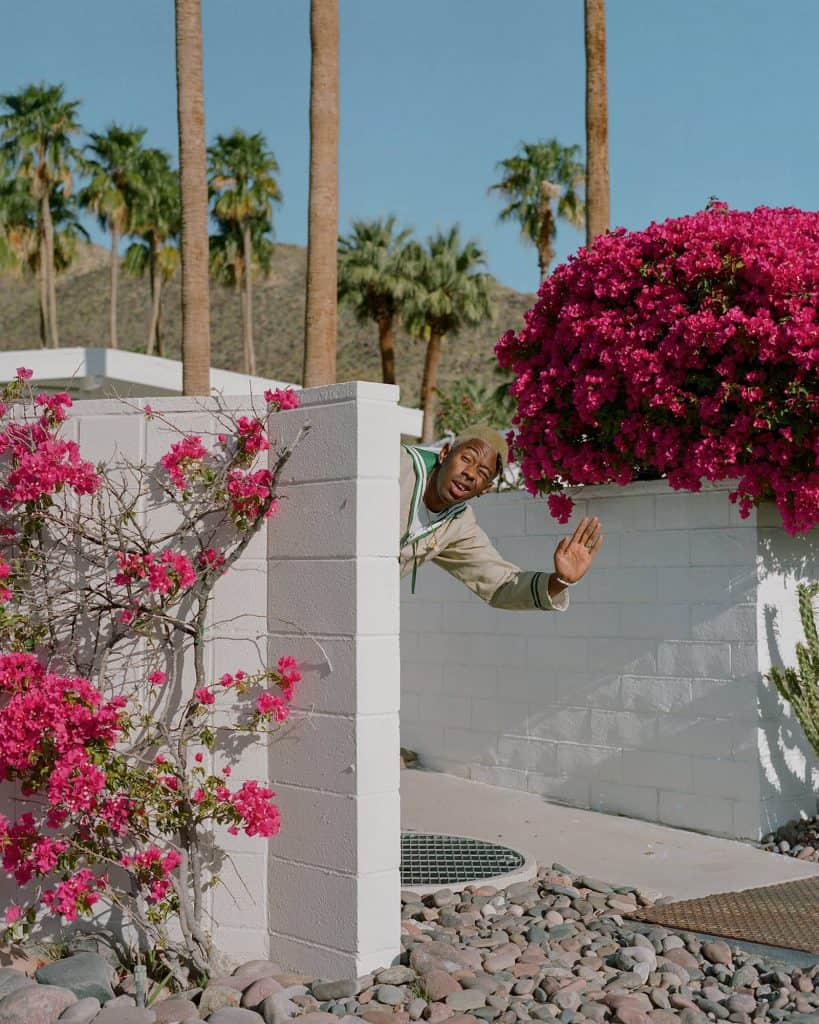 Handling admin: NDAs and contracts
We then go through the payment, contracts, sometimes there'll be non-disclosure agreements (NDAs). There's a lot of admin involved and it can be the most gruelling part, but I highly recommend taking the time to go through it all – especially contracts, and consider having your own contract.
I'm fortunate to have a contact who practices law and will often give her my contracts. She'll tell me if it's okay or not, or if it needs changes.
You can easily end up signing away your work. A lot of the time I see photographers that don't look into the contracts they're given; your work can be bought out and you don't even know it, it could get used for the next 10 years and you'd completely miss out. Be very selective and very careful with contracts, it's so important.
Structuring commercial photography fees
It fully depends on the project. When bigger companies come to me, I usually send over a day rate though sometimes I also do a project rate or a flat fee which covers everything.
If it's someone like an up-and-coming artist who comes to me and tells me they want to work with me, and they're friendly and cool, I would be down to do that too. If I see value in it, I won't not work with someone because they don't have the money right now. I can always work around my budget for that kind of work. However, if it's a huge corporation who wants to lowball me, that's a no.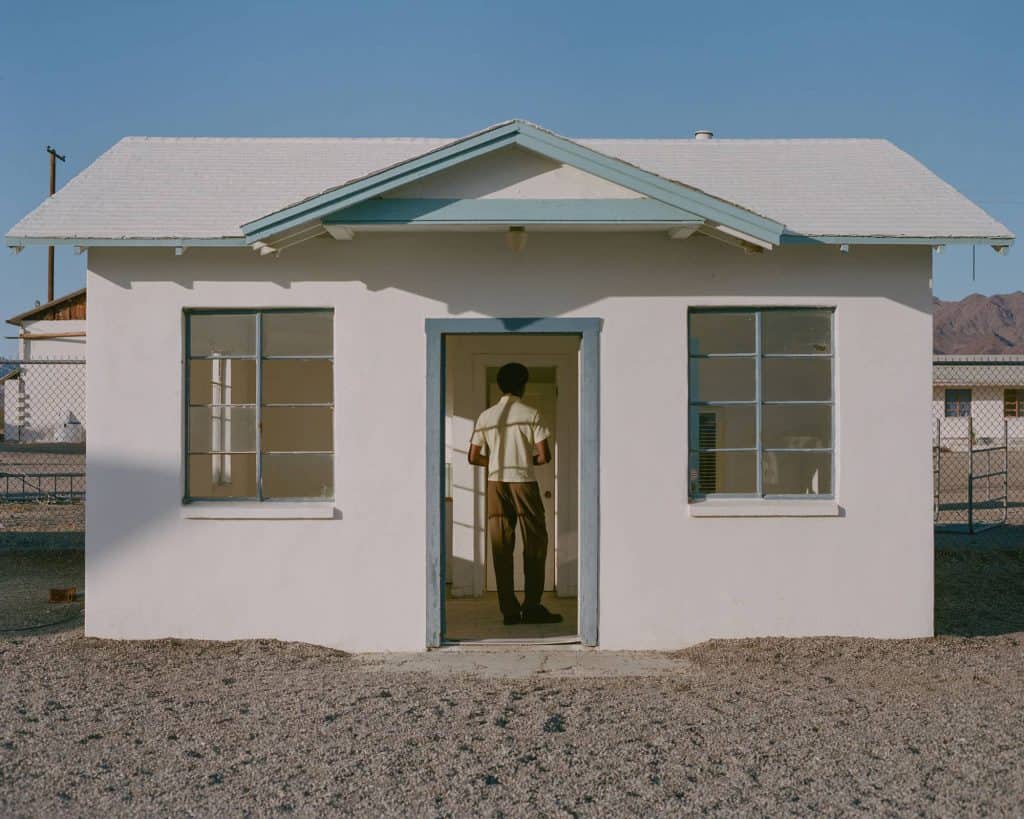 Photographing commercially on film
I also photograph a lot on film and many clients and prospective clients want me to use film commercially too, so there's a bigger rate there because there's a higher cost behind it.
Nowadays, I think people in the industry know that film has had a huge comeback and they know – the people I've worked with anyway – that it'd be an additional fee to be able to get the look they want. I don't think there's been a single instance when it's not been like that.
How I actually work is important here too. I usually start with a digital session, then through that I'm able to review and see what's done well, then photograph a few rolls of film. So first of all, I have a backup and second, I get the best out of my film – and it's usually the film that prevails.
Organising the creative team: hair, make-up, styling and more
Most of the admin is handled by the client, and if there's other creatives involved like hair and makeup, stylists, that usually falls on me as the photographer.
Sometimes you have your own people, sometimes they have their own people. It differs from project to project. Back in New York, where I'm based, I have people that I like to work with.
In general though, because I usually travel far to locations and work on-location a lot, sometimes I just get on Instagram if I need an assistant, a makeup artist or anyone else – I just ask around to see if anybody's available.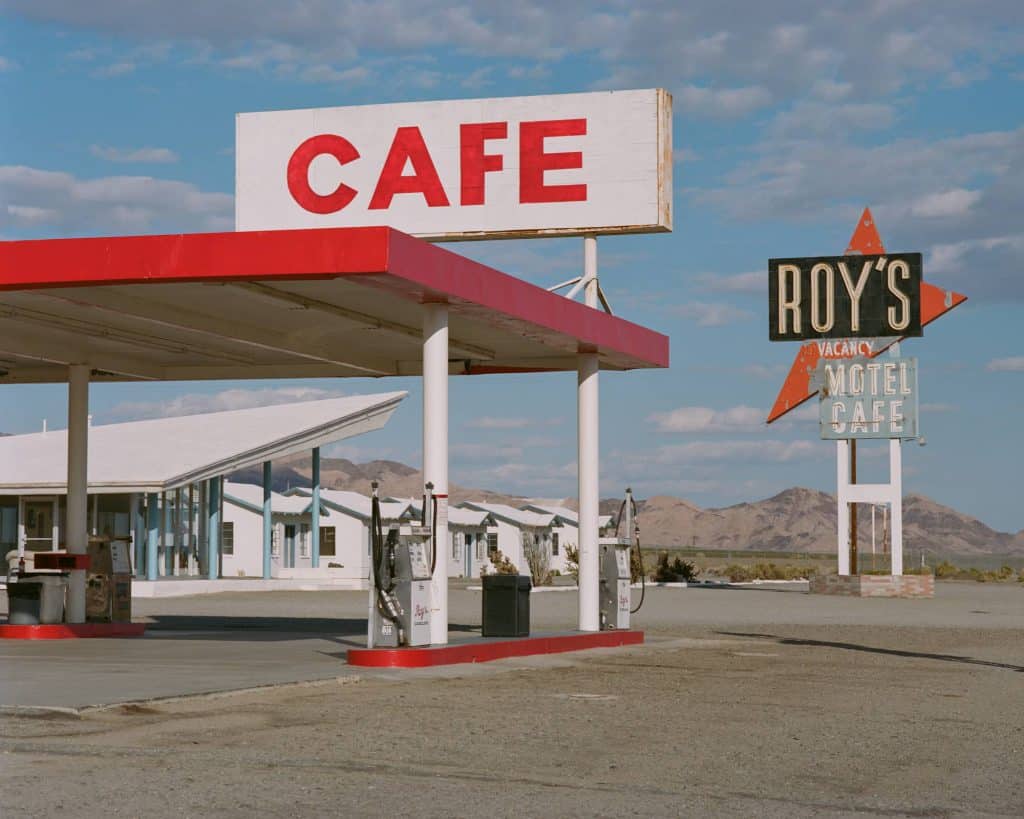 The location-scouting process
I've travelled so much on the West Coast that I have a database of locations, some that I've already photographed, or which I've seen and thought that could be cool and have bookmarked it.
I've travelled all over; California, Nevada, Arizona, New Mexico, Oregon… So I have a huge assortment of locations I've bookmarked just using Google Maps. That's been an advantage and something of an ace in the sleeve to have the ability to do that.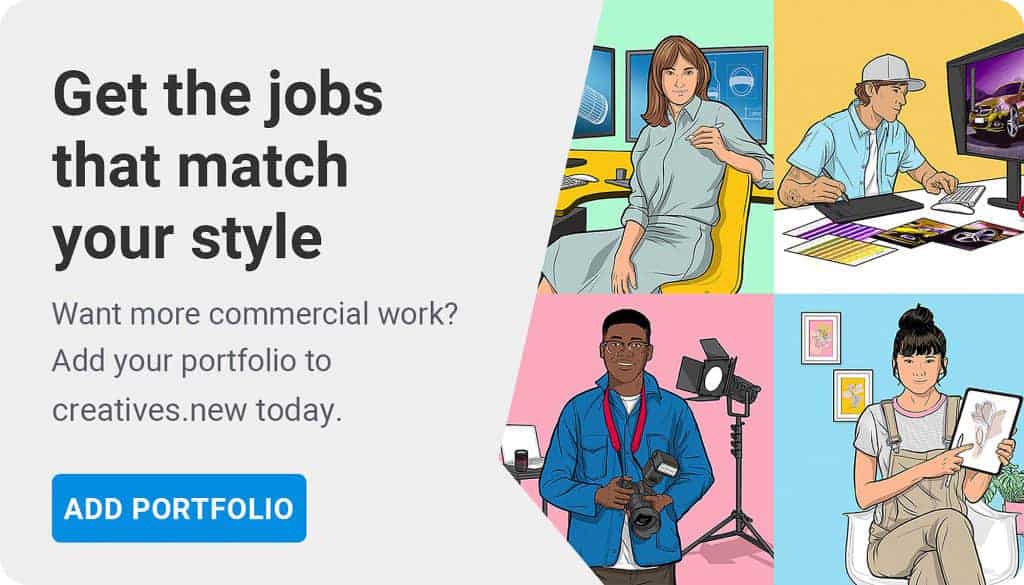 I do like being prepared though in terms of locations, even if I can't visit a location. I prepare the idea in my head, the things I want to do, see if the location is going to work and if we can try different things.
What I hate is being lost, if I'm on location somewhere and I start and I'm in a situation where I'm not sure what I'm doing. I always want to be prepared and know: this is what I'm going to try, or maybe this, or this. That way I always have a foundation I can work from.
Of course, sometimes I end up doing something completely different! But I still need to have that foundation to work from.
So I like to manage location finding and scouting myself, and I rarely use a location scout service. I'll put those together in a spreadsheet, send them over and the client will confirm.
When all the admin is done and contracts are signed, we'll then find the dates that work for the project and tickets are bought.
If it's location-based, I usually request one extra day so I can go to each location and imagine the photoshoot. I also share the locations with the artist so that we both have a visual reference of where they're going to be.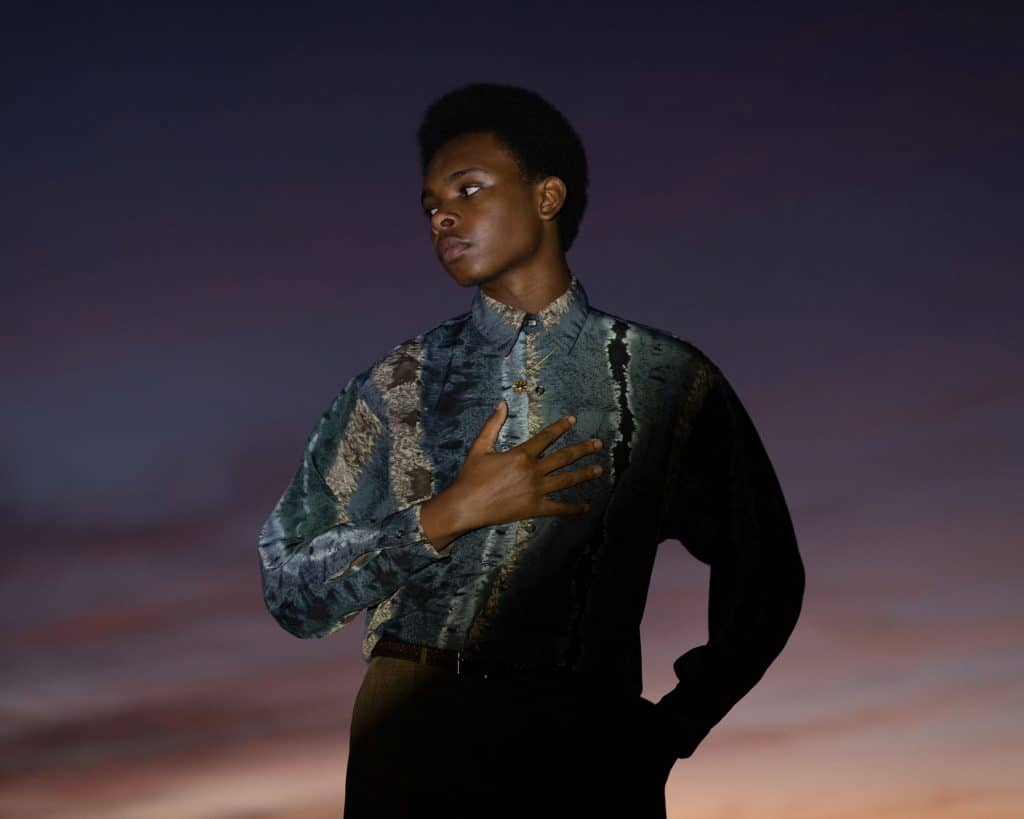 On set on commercial photoshoots
I'll already have a general idea in my head of how the photographs will look. For me, being prepared is something that gives me an edge.
Usually I prefer less people on set; that way I can have a better connection with the person that I'm photographing and can get more of their personality. I ask when possible if I can have more time with the person, talk to them, try to see what they're like.
For example, I photographed Jay Versace. I assumed he's this funny person because of how he became famous, but when we were going to the location he told me that people consider him to be that way but that's not him. That's the personality that's attached to him because he got famous with that kind of work. He wanted to move away from that and photograph portraits that were more along a coming-of-age narrative.
If I didn't have that conversation with him, I would never have known or thought about that, so it's thoroughly important to me to have that moment. That can then translate into something more emotional and, at the end of the day, better portraits.
I like it to be personal. If I could choose, this is the way I would work on every project.
The final rounds: Post-production, editing and feedback
When it comes to retouching, I was a retoucher previously doing a lot of high-end retouching, so I have the knowledge and training to do that, but sometimes when it's a big job it's better to outsource it. Generally, I always like to prepare as much as possible before I even take the photograph so that there's less post-production later on. When people say "oh, we'll fix it in post", that's not the way to do it.
I'll choose my selection and give the artists a big round of photographs. Sometimes they love my selection and sometimes they ask for a few different photographs to be edited, but other than that there's not usually much other feedback and that's because they come to me for my aesthetic in the first place.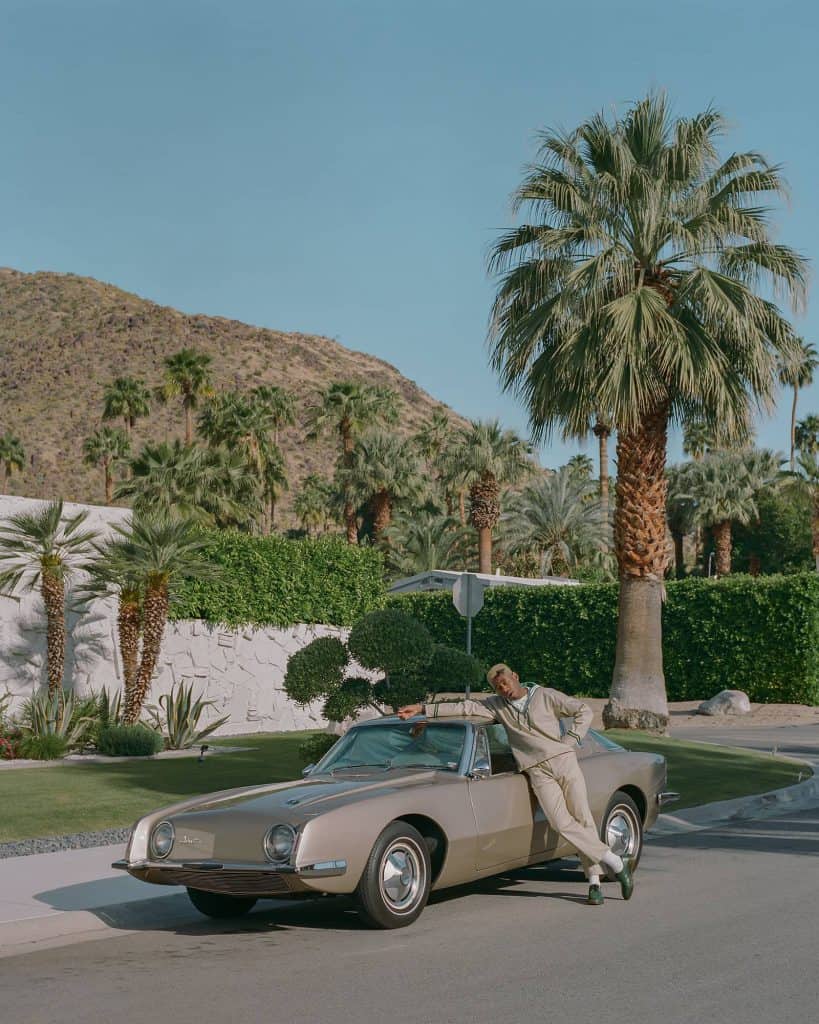 The most important factor when working with commercial clients
The most valuable thing for me is to be prepared. I'm not anxious about "is it going to be good enough?", and I've been photographing for so long that the technical side of things is basically part of my subconscious now.
If I have a general idea of what I'm going to do, how I'm going to do it, and where I'm going to do it, then it's all good. I can build on that and the rest will come.
–
Find Dino's portfolio on creatives.new – our recently-launched platform where brands who want to tell their stories can find and commission creative artists.
Through our smart search function, creatives.new matches artists with clients based on their content and style. Best of all, it's completely free and there are no hidden costs. You can read more about creatives.new and how we help artists here.