Rosa Kusabbi is an emerging artist who works in digital illustration and traditional print techniques, and has generated great online presence with her powerful, bold artworks around topical social and environmental justice themes. We caught up with her to hear about how social media has shaped her career.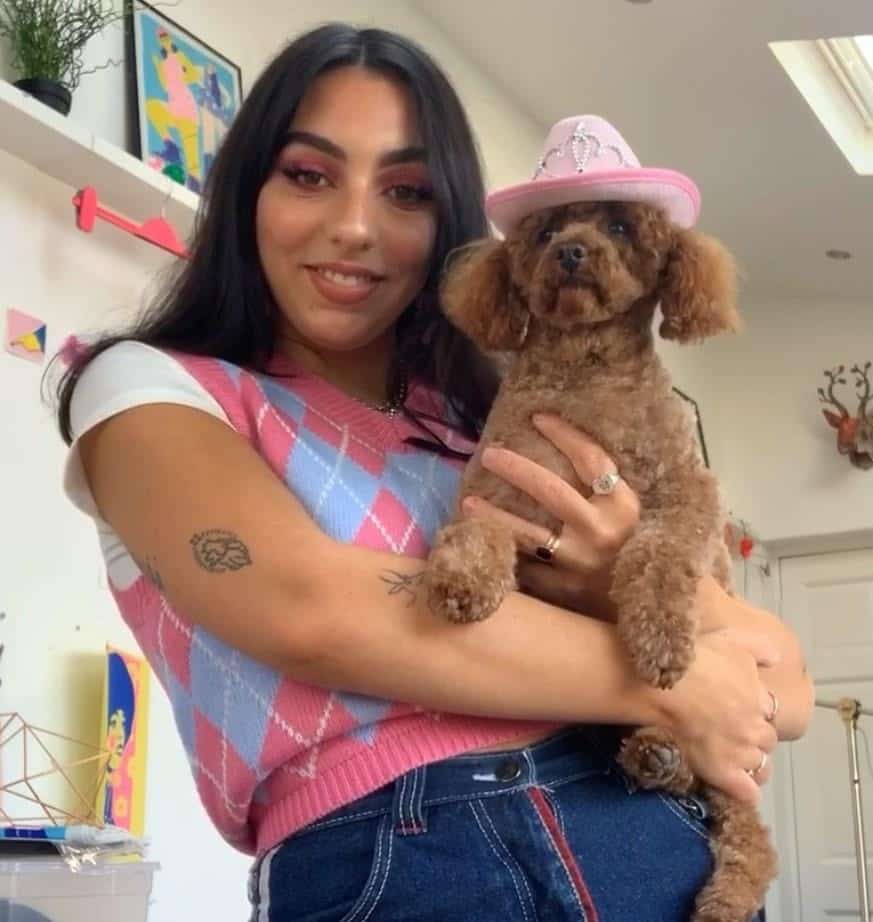 Hi Rosa, you were recently named the AOI's 'Grad to watch' – How has life been since you graduated?
Yes that's right, I'm very humbled to have my work recognised by the AOI, an organisation I look up to very much, I believe this accolade has helped a lot to get my work recognised since graduating last year during the pandemic. As you can imagine, it's been challenging going out into the art world and seeking work during a pandemic! I still haven't had a graduation ceremony, final year show or anything, so it's been a bit of a kick in the teeth! I hope to be able to have a solo show as soon as things open up again.
I expect that emerging into the professional world during the pandemic has limited the opportunities you've had?
It's been really challenging, it's meant I've needed to adapt my plans, in practise this has meant heavily focussing on growing my online presence and print sales business. Previously my aims were to focus primarily on gaining commissions and commercial work, but in the circumstances we're in, I'm pleased to say a silver lining has been the growth of this side of my practice.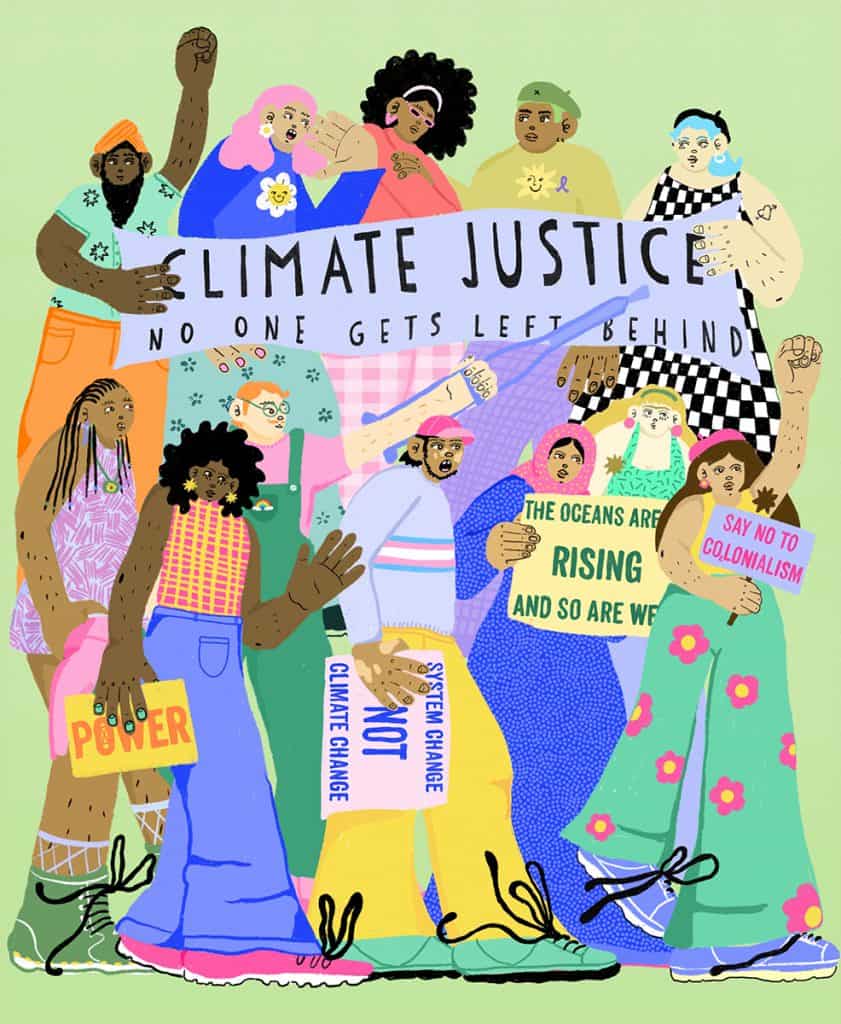 That's very interesting, how did you get started with selling prints?
In the past I'd had a few enquiries from my followers on TikTok and Instagram, asking if I sold prints. In response to this I setup a simple print store at the start of lockdown, at the time I had hardly any prints available, but once I'd I launched these I was amazed at how quickly they sold out, I then realised that I should give this more focus, having only previously printed with Risograph and Screenprint methods, and without access to the print studio I use for these due to the lockdown, I started looking into Giclee printing and added a range to my store. These are printed on demand as my orders come in. They've been really popular so far so I'm now adding some exciting new limited editions as well as adding larger sizes.
Initially I launched the print sales as a sort of side hustle and as a cute addition to my main focus of getting commissions, I didn't expect it to be a significant part of my business, but surprisingly this has become 'the main thing' for me, and a core part of my business, with commissions proving to be secondary to this so far! I was always told at university that selling prints would never be the main part of my business, it's been invaluable so far.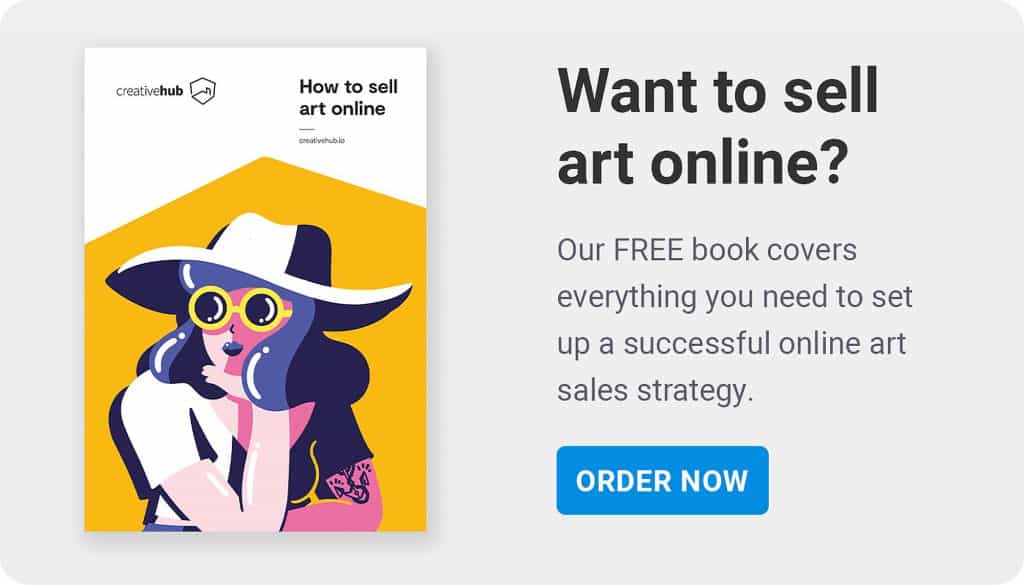 Amazing that it's become such a strong part of your career and that you've seen such a great response! You're very active on social media, has this been a driver of sales?
I had no idea how quickly it would take off, the success of the print sales is completely down to social media and the audience I'm able to reach. Particularly TikTok, where the majority of my sales have come from, the engagement can be really strong, some of the videos I post really go off and I've managed to sell hundreds of prints from a single post in some cases, so it's an incredibly effective tool for getting this type of content in front of the people that enjoy my work.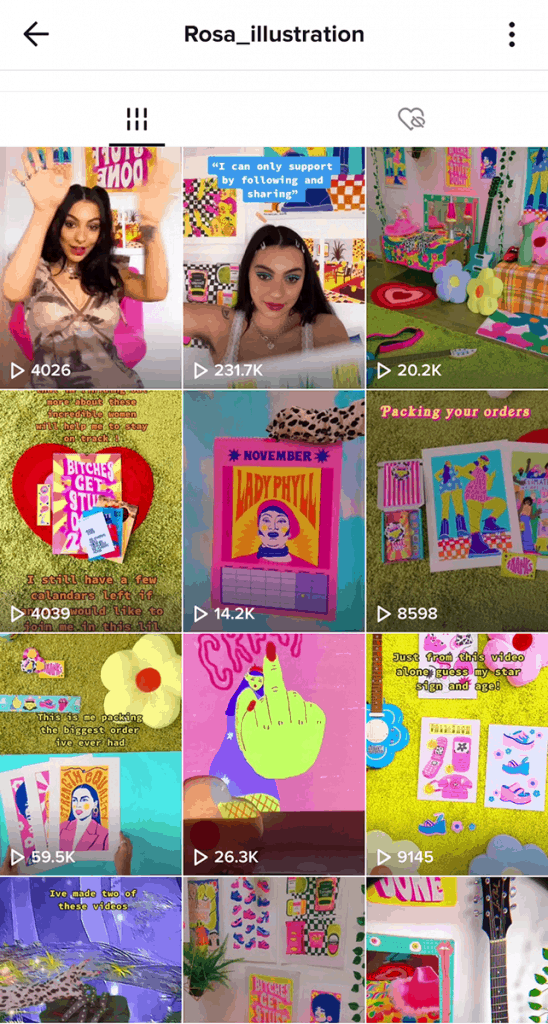 I can see you work hard on creating interesting, engaging content. Which are you finding is the best platform for you?
I think Instagram is fantastic for building and maintaining a portfolio and creating a profile that shows your work and style in a strong visual way. Instagram is a brilliant platform for sales, it's very good for presenting a product, with multiple pictures and info, that people can instantly click and buy.
However TikTok is better for connecting with your followers and for them to 'get to know you' as an artist, I gain lots of followers from TikTok, and it has shown to have a massive reach, morseo than instagram.
Ultimately I think they're both very powerful in their own ways, I wouldn't be without either. Using them together forms a great combination and allows me to present a complete profile of both my artwork and to show a bit about me, my motivations, inspirations, and shine a light on the artist behind the artworks.
For other artists who may be reading this, how important do you think it is for people to focus on social and become really good with it?
If you're selling prints, and looking for commissions, it's the most powerful tool you have. Most of my clients and commissions have come directly from social media and I don't think I'd have ever sold anything without Tiktok and Instagram! So for me it's crucial.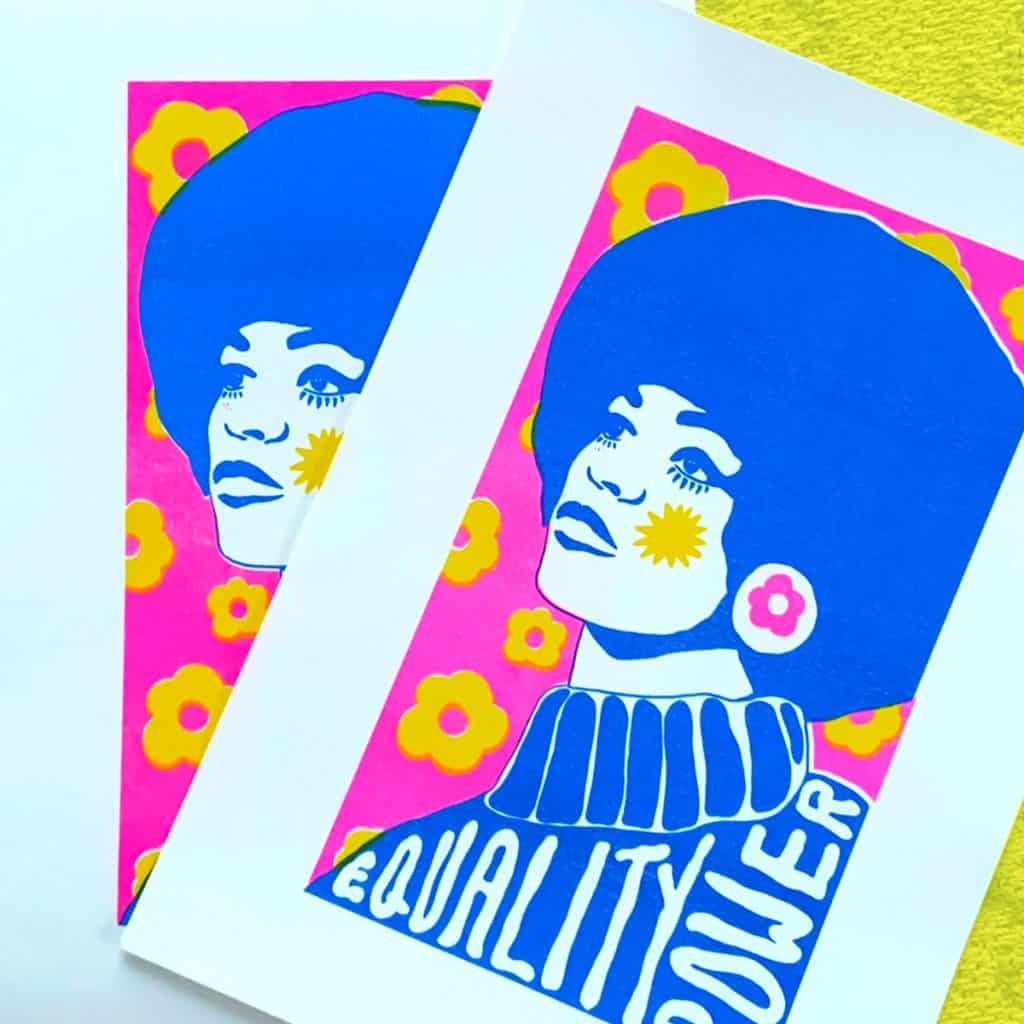 It seems that now more than ever, it's crucial to give your followers a behind-the-scenes insight into your practice? To invite them to get to know you as an artist in more depth?
Yeah I think that in these times, with more choice than ever, and with people spending less time shopping on the high street or buying in traditional ways, and instead spending more time on social media and exploring art and the things they love, seeking out individuals and creatives that are aligned with their views and passions. Despite the pandemic and everything else, I think it's a pretty amazing time to be working as an artist, and it's been amazing to start my career and have success straight away, which is all thanks to connecting with a group of people that are passionate about the same social causes and subjects that I care so much about.
I think people now are far more conscious about shopping small, turning their backs on the large and often unethical shops and retailers, instead they're more interested are supporting small businesses and buying things that are ethically made, with better conditions for workers, as well as being environmentally friendly. They're more interested in where something comes from and who's behind it. Clearly, this is what needs to be happening!
People have more choice than ever and it's really positive that people are using that choice and freedom to support people more fairly and to be more ethical. I think this is a really exciting part of the art world at the moment.
That's a very interesting and encouraging trend for artists creating original products. How do you see your career developing? Where do you want to focus in the future?
Having done well with sales lately it's given me the freedom to take a step back and focus on new projects. I'm keen to work more with music and video, in collaboration with musicians and other creatives. I'm very motivated by topical issues, I want to keep up with the times and keep making artworks that provide positive and thought-provoking dialogue about the issues we see in the news and that are happening in the world.
Making work around these social issues is also very good in terms of engagement on social media, it keeps people interested in my profile as an artist, some of my most successful pieces have been in response to a news event, a social movement, or a topic that's in the public consciousness. People are naturally drawn to it and also more inclined to share content that's current and topical. If a subject is blowing up on social media or in the news, artworks around that always get better traction.
Now when people get in touch about a commission or project, it's one of the first things we talk about, they usually reach out to me to create something that is about social justice and diversity or any of the topics I make work about. I think that is part of the reason I've had interest and success so far with my work. I think showing what you stand for and the things you care about marks you out in people's minds. I love that people identify with the artworks I create. I'm really proud to know that my work resonates with people in this way.
In many ways this is the dream scenario for me and I imagine most artists! To be able to make work about causes that I deeply care about, and sustain a career as an artist, that's the dream!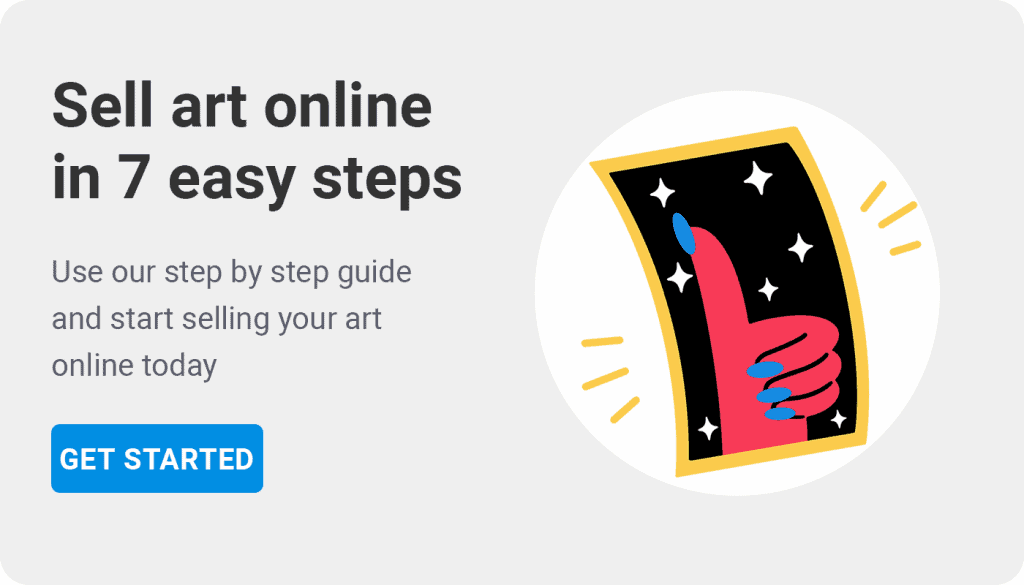 It's great that through your passion and self-motivation in this area you've received such a brilliant response from art-lovers and commissioners who share your values and passions. Thanks so much for talking to us Rosa!
Explore more of Rosa's work here